Luke Cuenco   04.05.22 Overlander truck and car setups are becoming extremely popular. As people come out of their winter caves and start ventur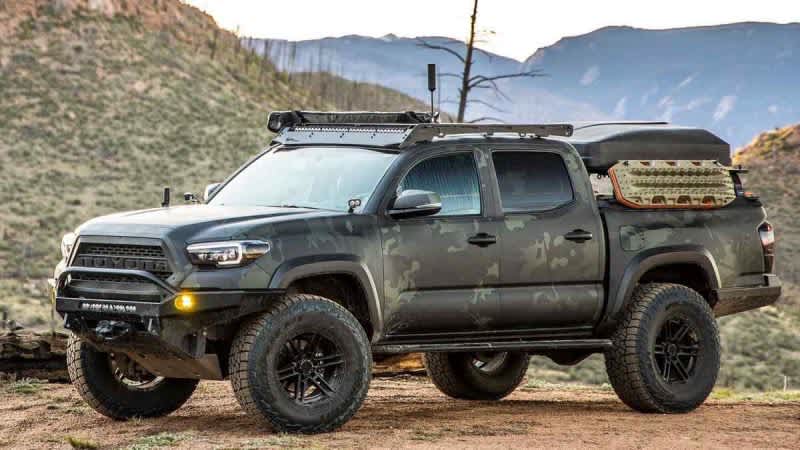 +
–
Table of Contents

Why didn't you mention a Hi Lift or other similar jack?
Hi, Lifts are great if you've already gone beyond the basics of recovery. However, Hi Lifts and other jacks similar to it are very niche tools that even require specific vehicles or attachments to make them truly useful when Overlanding. On that note, I personally feel that these types of lifts also pose a significant risk to uninitiated users who haven't received any sort of training while using them and the improper use of these tools can lead to some pretty serious injuries. We'll get into Hi Lifts and other types of jacks and advanced recovery methods in a future article. ETS Consulting has a great training course in offroad/vehicle training that goes over these jacks and other equipment.
What exactly makes a vehicle an Overlander?
Overland vehicles are typically built out to accommodate living from the vehicle, a set-up that usually is not compatible with extreme off-roading, four-wheeling, and rock-crawling due to balance and weight loads. Overlanders are basically built to let you travel almost anywhere independently of any sort of external support services so you're usually bringing all of your food, water, sleeping gear with you to some pretty inhospitable places. However, Overlanding doesn't just apply to trucks and SUVs – there are plenty of cars out there that work great as overlanders, they just don't see the same types of terrain that other vehicles do.
Do I need to have a 4×4 vehicle for Overlanding?
4×4 capability in your car or truck is a great feature to have but you'll likely get far more mileage out of the items we listed above rather than simply turning your truck into 4H or 4L to get yourself out. Most Overlanding in the USA lower 48 and Europe will involve lots of driving on well-packed dirt or gravel roads. This type of offroad is perfectly fine for a 2wd vehicle. However, if you're expecting to encounter deep sand, mud or ice, 4×4 becomes much more important.
We are committed to finding, researching, and recommending the best products. We earn commissions from purchases you make using the retail links in our product reviews. Learn more about how this works.