Nicolas Lenze   10.20.22 Nearly two years into my Colorado residency, I'm still making a real effort to get out and explore the wonderful outdoor a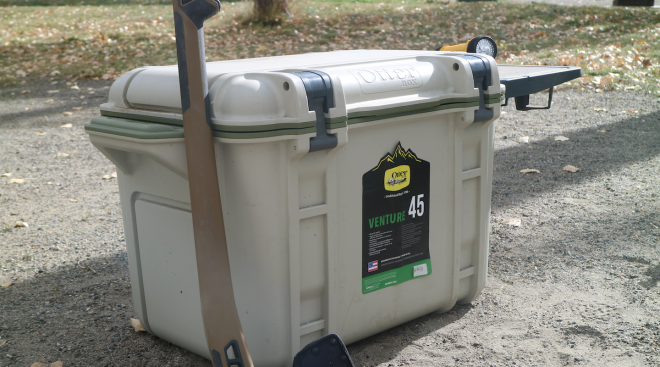 Nearly two years into my Colorado residency, I'm still making a real effort to get out and explore the wonderful outdoor activities that the state offers. One thing that I always wished I had done more as a kid is camping. I always had a great time when I went with my friends, but it wasn't something I did with my family. I'm determined to change that for my kids, so we're building a love of the outdoors now. While that all sounds great, the outdoors can turn sour very quickly if you're not prepared. High on that list is hydration and I'm not about to hydrate on warm water. I need my drinks cold like a pig needs its mud, so a solid cooler is a necessity. This is a review of the Venture 45 cooler from OtterBox.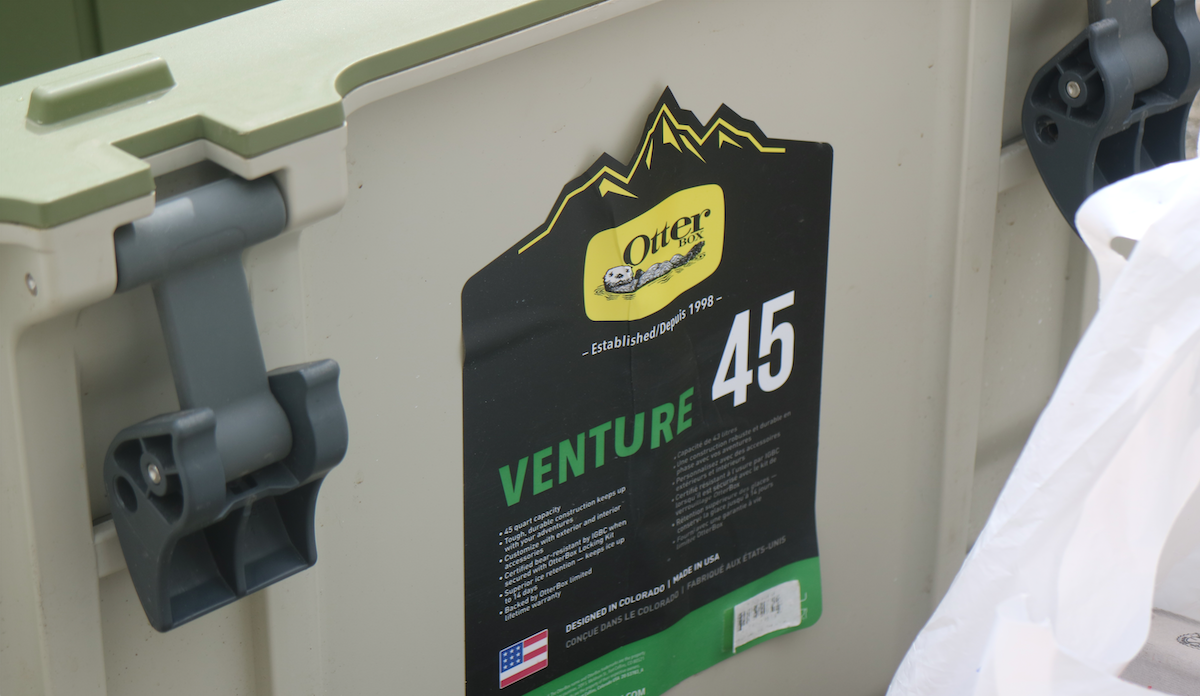 The Otterbox Venture 45 Cooler: Specifications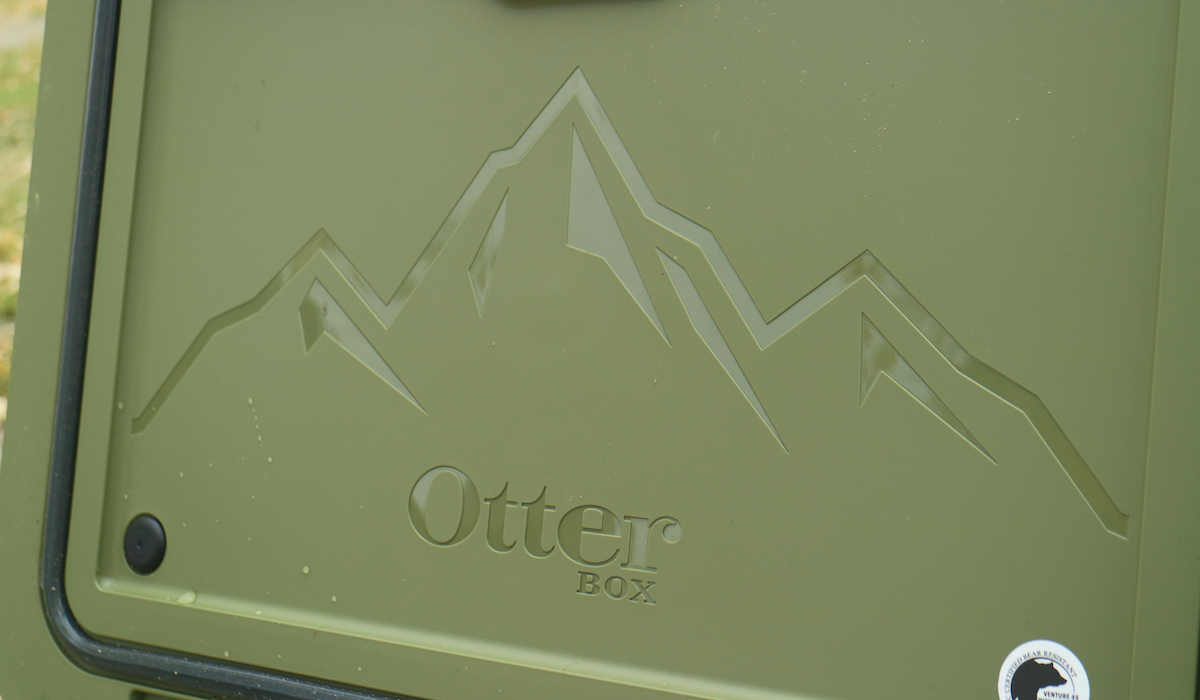 Capacity: 45 liters
Length: 31.39″
Height: 18.83″
Width: 18.76″
Weight: 26.40 lbs
Price: $299.99
Big Cooler, Big Promises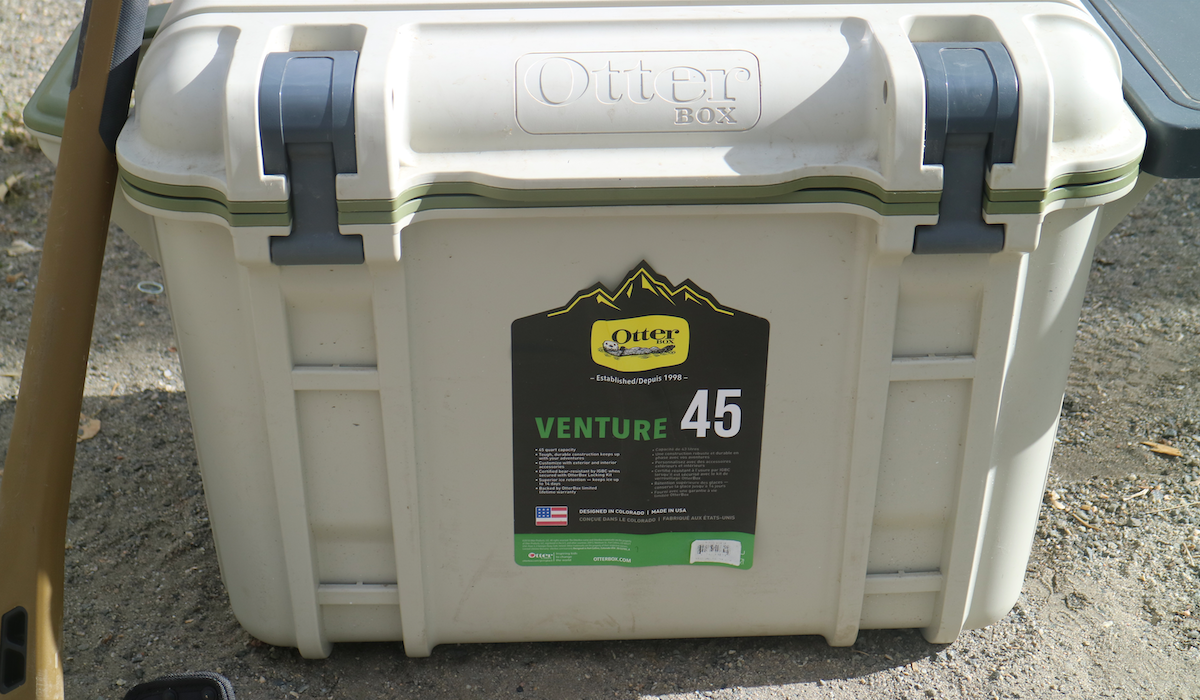 The OtterBox Venture 45 Cooler is built to be both rugged and especially effective at keeping its contents on ice. The second quality is the one that I'm most interested in, but I'll take a moment to speak to its ruggedness. This cooler has lived on my patio for much longer than I had ever intended. Colorado gets over 300 days of sun per year, and it seems that all of that sun is focused directly on my patio. The garners at my complex aren't the type to care if they spray gravel at people's furniture either. Plus grilling, a toddler, and a persistent squirrel, this cooler has been plenty abused. A quick wipedown brought the Venture right back to an almost brand-new appearance.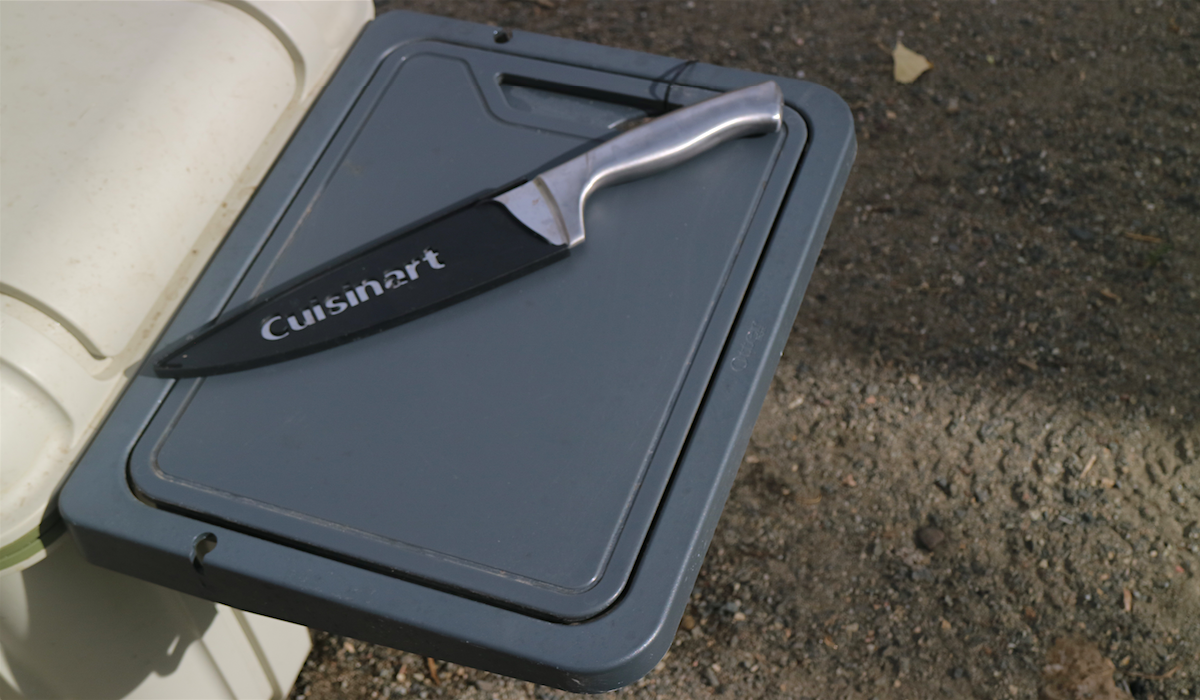 I also added this cutting board attachment that came in handy when it came time to cut up the meat for our goose tacos. The size is perfect for my needs, which mostly include single or double-night stays. Be aware that the kind of performance you're getting comes with trade-offs. The cooler is heavy at almost 25 pounds and the internal dimensions will be smaller than they appear from the outside. That's not just this cooler but is a compromise made by all coolers of this type.
Keepin' It Cool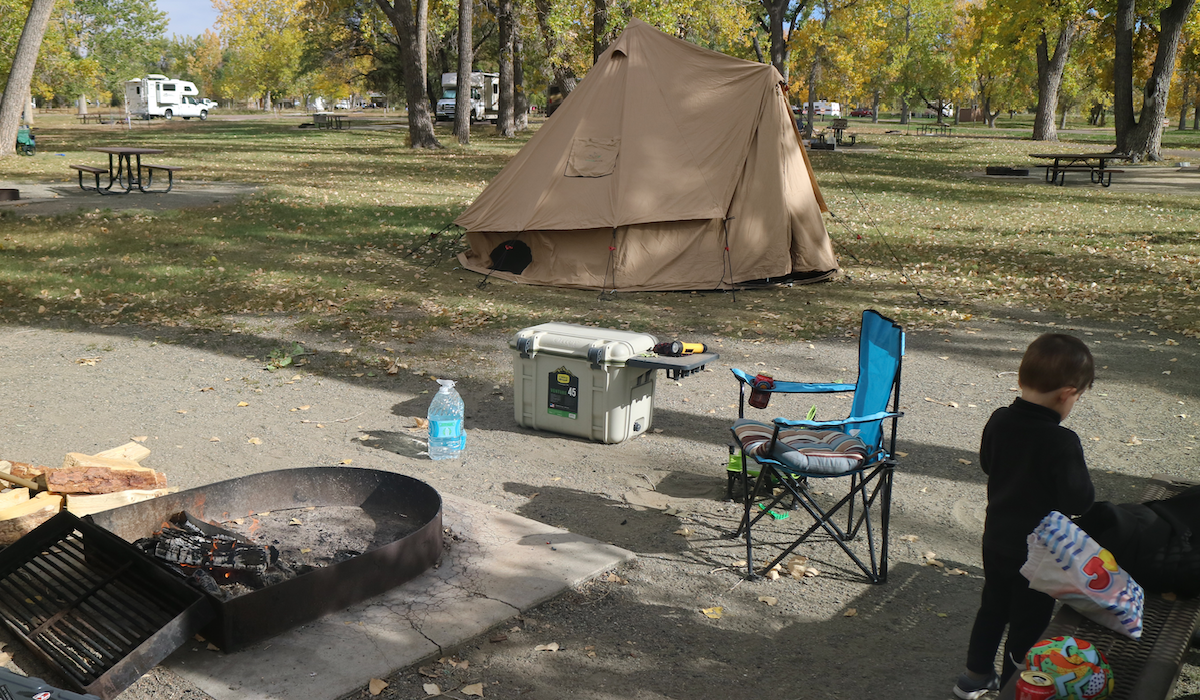 As we get deeper into fall, the temperature is dropping rapidly. I would be very disappointed if winter came and I hadn't taken my son camping one more time. So, I booked a site at my local state park, put the Venture 45 Cooler in my trunk, and set off on one last 2022 outdoor adventure with my little explorer buddy.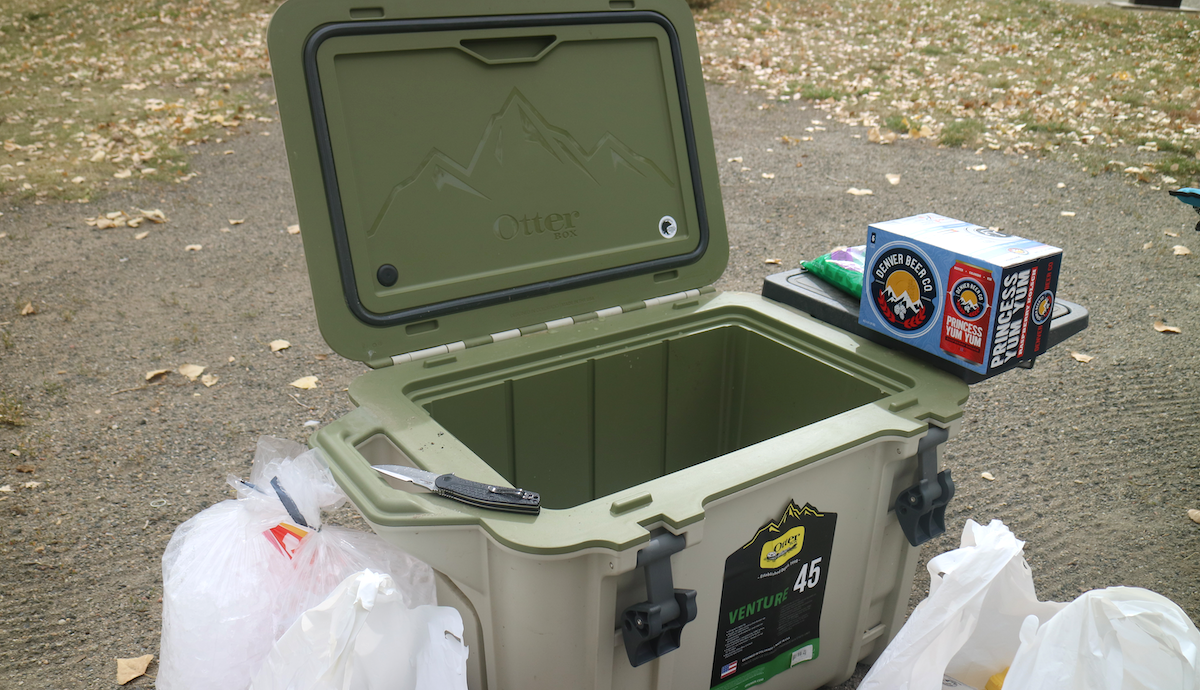 The cooler was ready to become a treasure chest of deliciousness. I grabbed some local brews, some milk for the kids, and all the fixin's for marinated goose tacos. Lunch would be hot dogs, one of my favorite camp classics. I loaded the Venture up, put it in a shady spot, and got to building memories.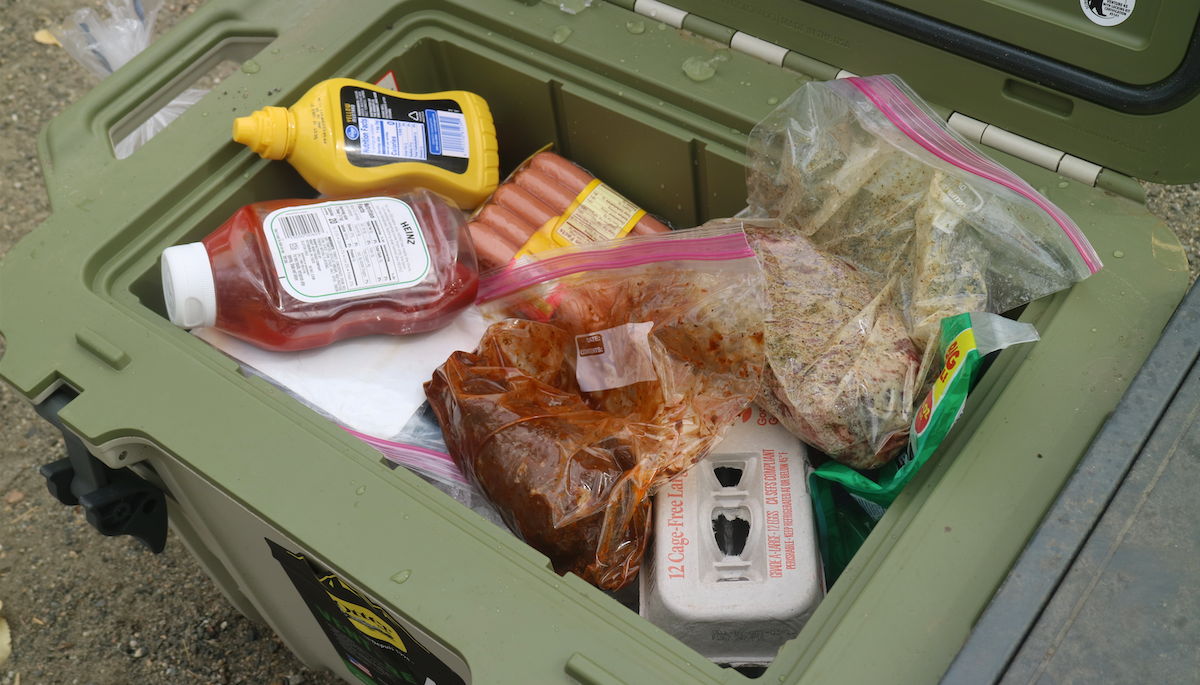 The temperature out was in the high 60s, with alternating spans of sunshine and then gloom. After two hours, I did my first check. After I poured the rest of the ice over the top of the food, it was pretty difficult to tell how much ice had melted, so I opened the drain. Only a small amount came out of the drain, though that's a difficult thing to represent in a photo.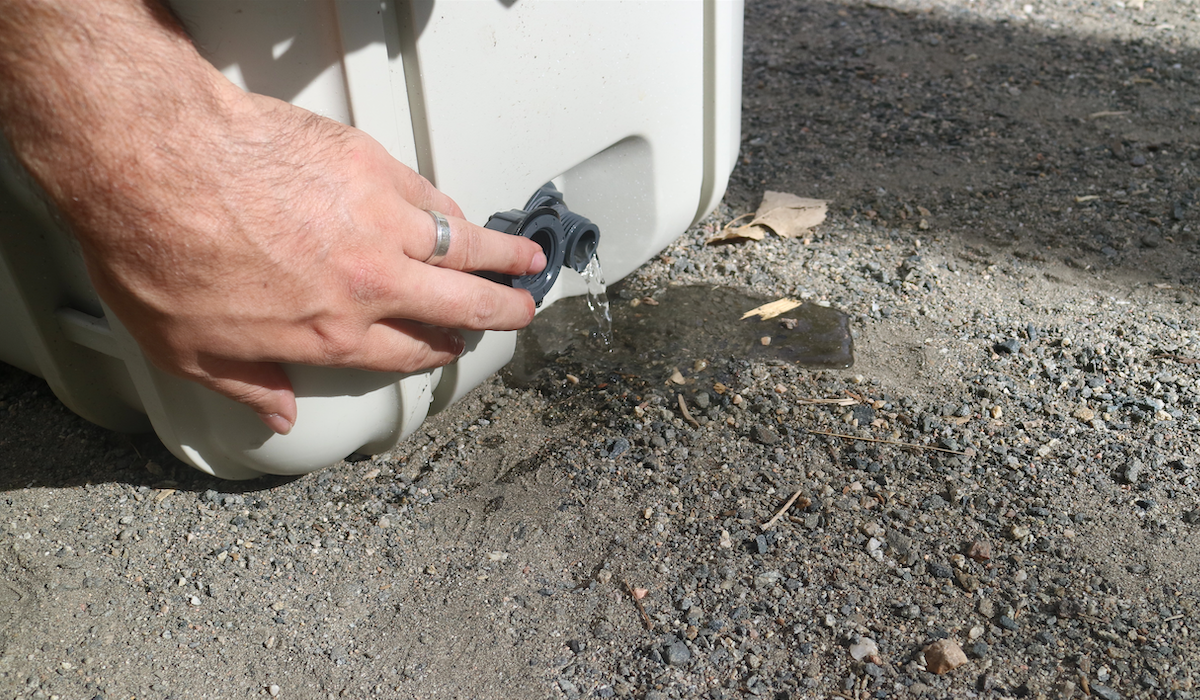 My wife, daughter, and good friend all joined for the afternoon, so we needed additional seating. The Venture was great for that. With its rigid construction, it made a perfect seat for someone who gets up and down a lot.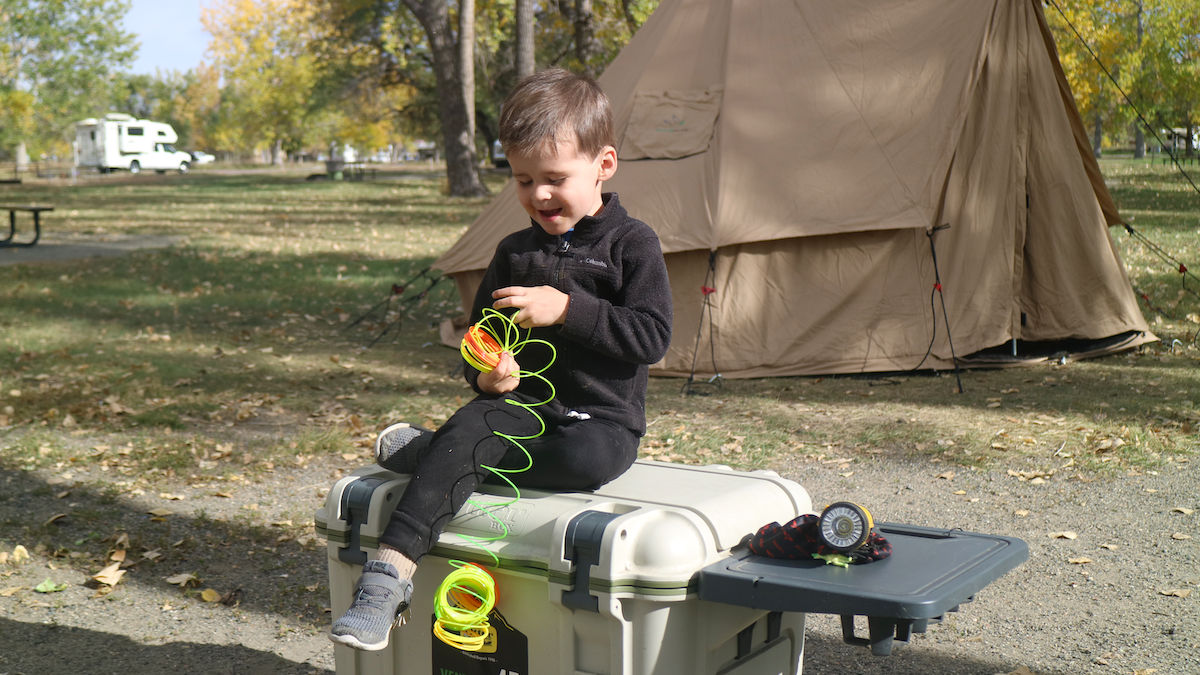 Later in the night, the goose was cooked and it was time to start serving tacos. Equipped with that cutting board attachment, I was able to quickly cut the meat and cradle it in a soft flour tortilla right off the fire. The demand was high.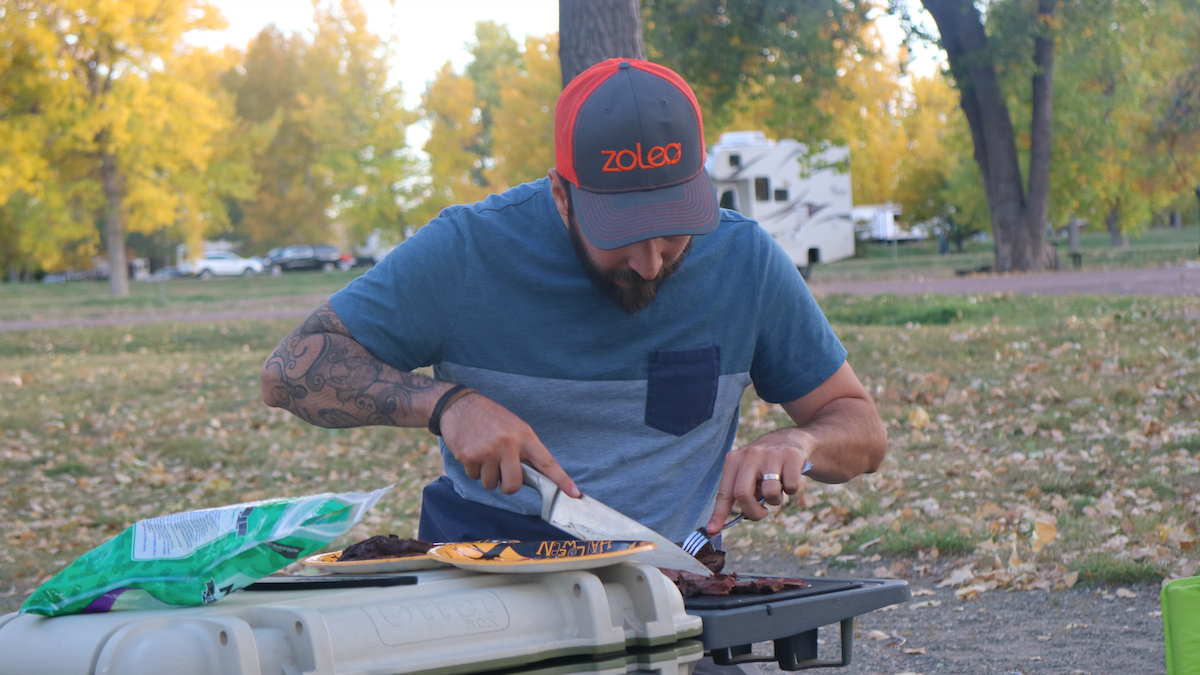 The festivities died down, as did the brightness of the sky. Our guests left and we were left to our father-and-son bonding time. The moon shifted higher in the sky and we closed our eyes for the night. The next morning, I checked the Venture again. Almost all of the ice remained.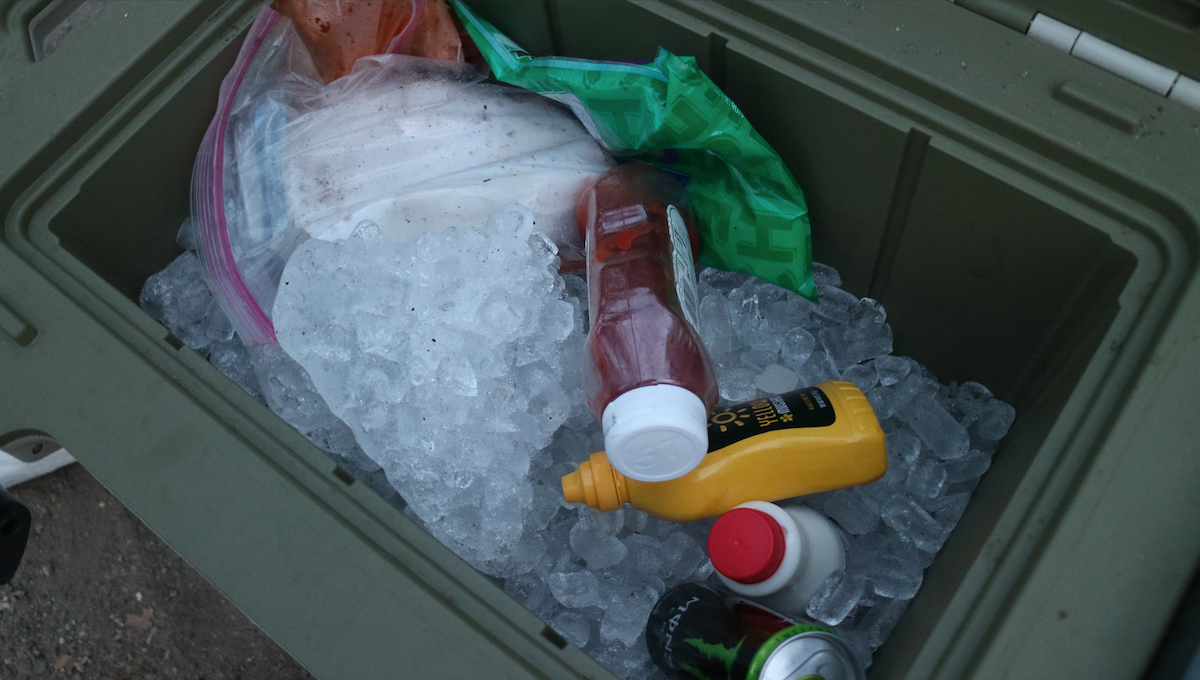 The Ice-Cold Truth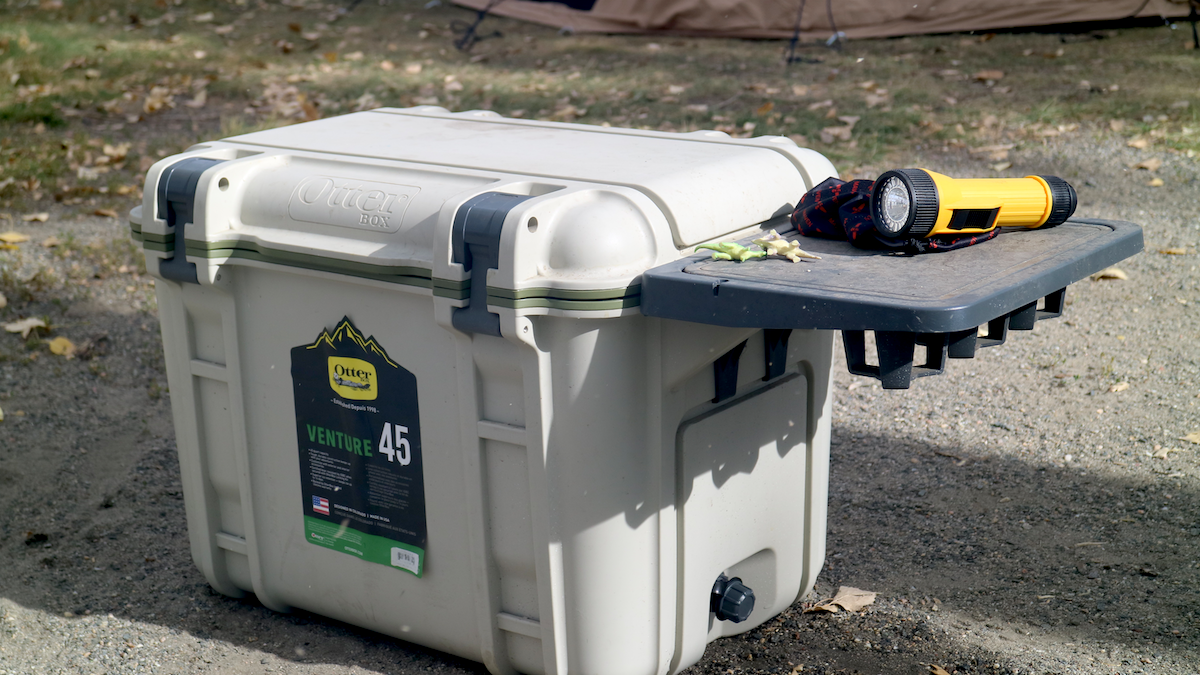 The Venture 45 has a lot of features that I love and I feel like I can't go back to subpar coolers, no matter the cost savings. Now, I want to be clear that this wasn't all of my tests, as I said, I've had this for a long time. In that time, I've seen it hold ice for as little as two days to as many as 10. Ice retention is affected by so many other factors, it becomes an unfair way to rate a cooler. I will say, the majority of uses favored the higher end of days with ice.
The closure system locks up the cooler very tightly but can be opened with one finger. Convenient and secure, just how I like it.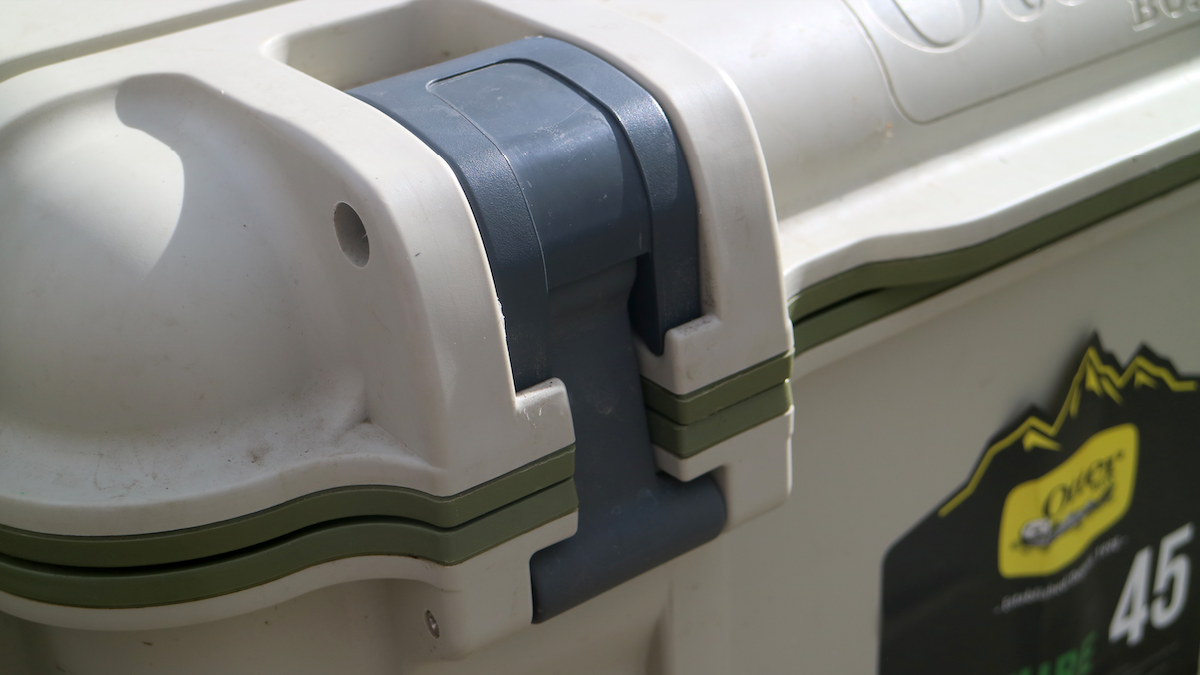 The drain actually works. It keeps water from leaking, as long as it's screwed all the way down. The bottom of the cooler is also contoured to help water run toward the drain.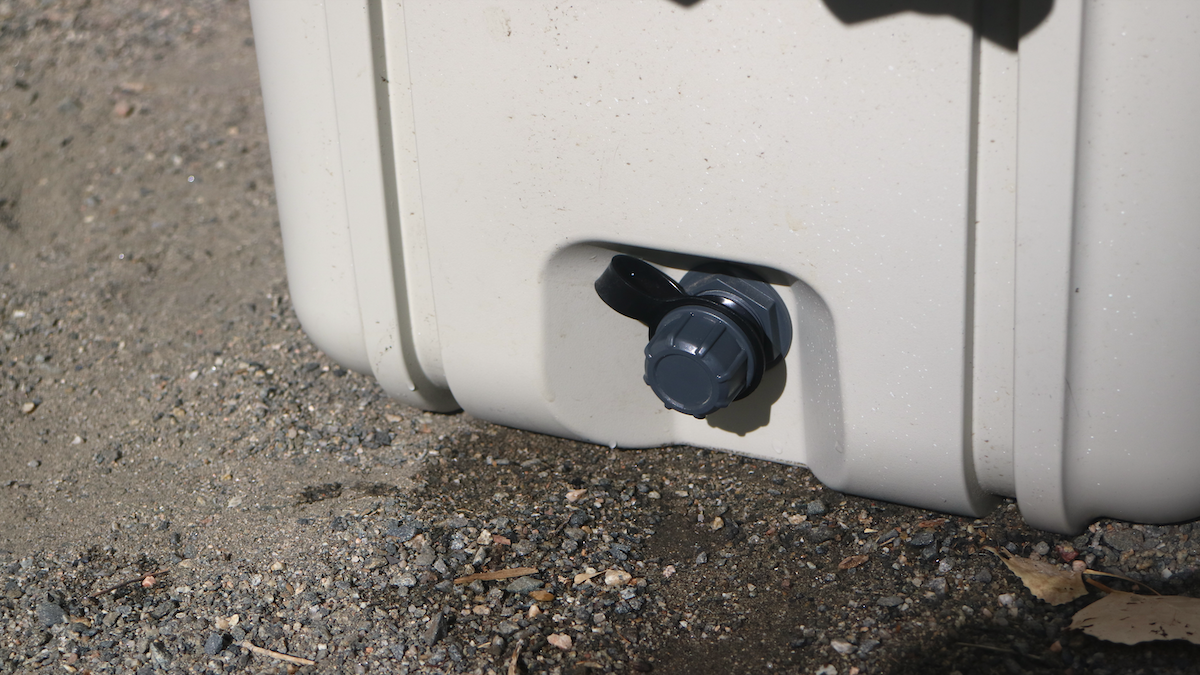 At 25 pounds, it's not a lightweight, but that's made less of a problem by the handles. The handles are just as solid as the rest of the cooler. That does a lot for moving it around while it's full. There's no need to worry about it breaking or being flimsy and difficult.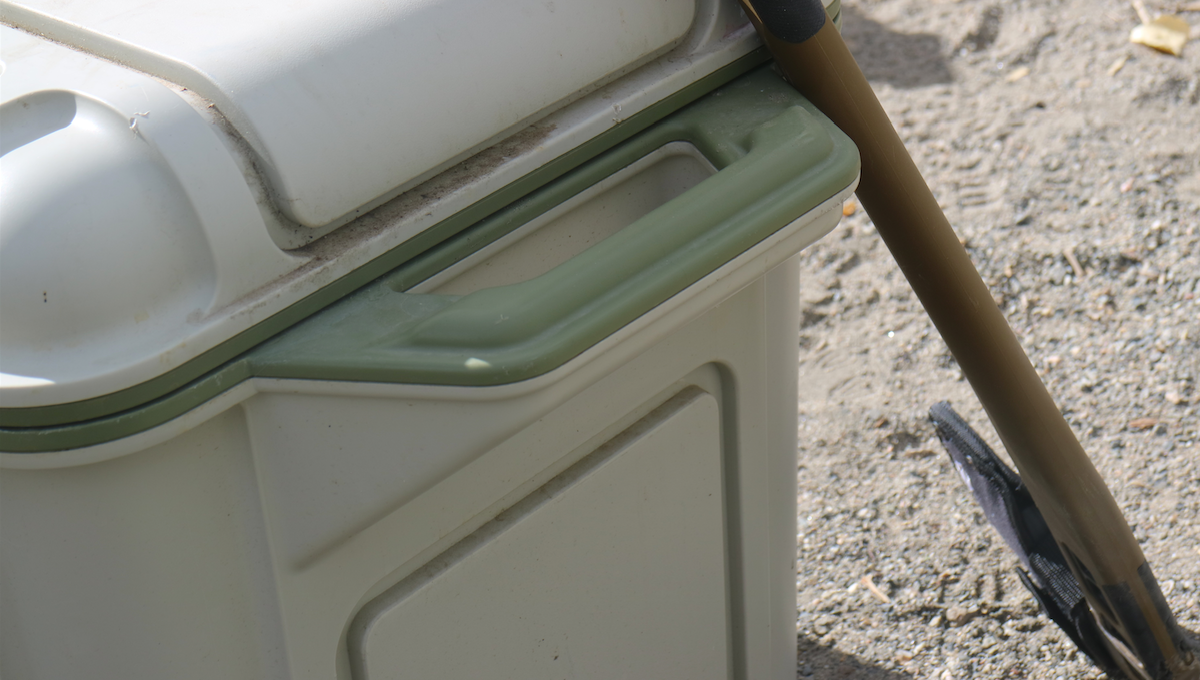 If this review has inspired you to get outdoors, I've done my job. If it got you interested in the OtterBox Venture 45, you can find all of the details on the OtterBox website. Be sure to hop over and follow them on their socials. You can find OtterBox on Facebook, Instagram, YouTube, Twitter, and LinkedIn. Also, I'm proud of these tacos since I shot the birds myself, so you're going to look at the food I made.
Bonus Episode: Parenting Woes
With my son getting what seems like more energy every day, and the addition of a baby girl to our family, "chaos" doesn't quite describe it. I am BUSY! This unfortunately means that after returning from camping, I left the cooler in the back of my car for an additional two days. When I retrieved it, this is what I saw. Thanks for reading.