Nicolas Lenze   03.15.22 In my teen years, my friends and I would make it a point to make at least one fishing trip a year; usually at Big Bear Lak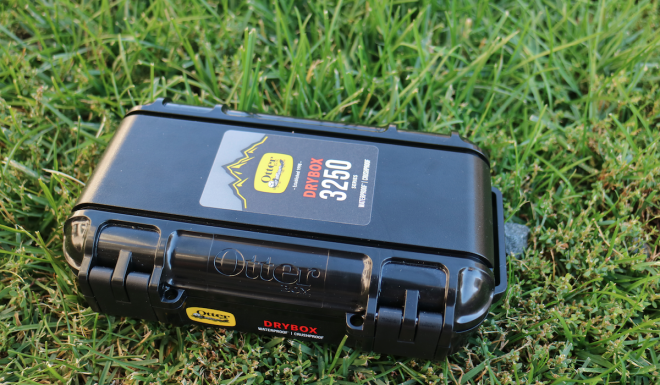 In my teen years, my friends and I would make it a point to make at least one fishing trip a year; usually at Big Bear Lake, California. One time, as one guy delivered a powerful overhead cast, his brand new (and very heavy) pocket knife went flying out of his pocket. Down the rocks, it tumbled, and after a hefty splash, it was never to be seen again. While I was dating my now wife, I once sat in Kern river with her iPod Touch in my pocket. Ruined. The point I'm trying to make is that water and valuables don't often mix unless your valuables are exotic fish. I first became aware of OtterBox as a company that made waterproof phone cases and coolers. Well, they also produce quite a few options for keeping your valuables dry and protected. For the past few months, I've been testing and being plain ol' mean to the waterproof OtterBox Drybox 3250 Series.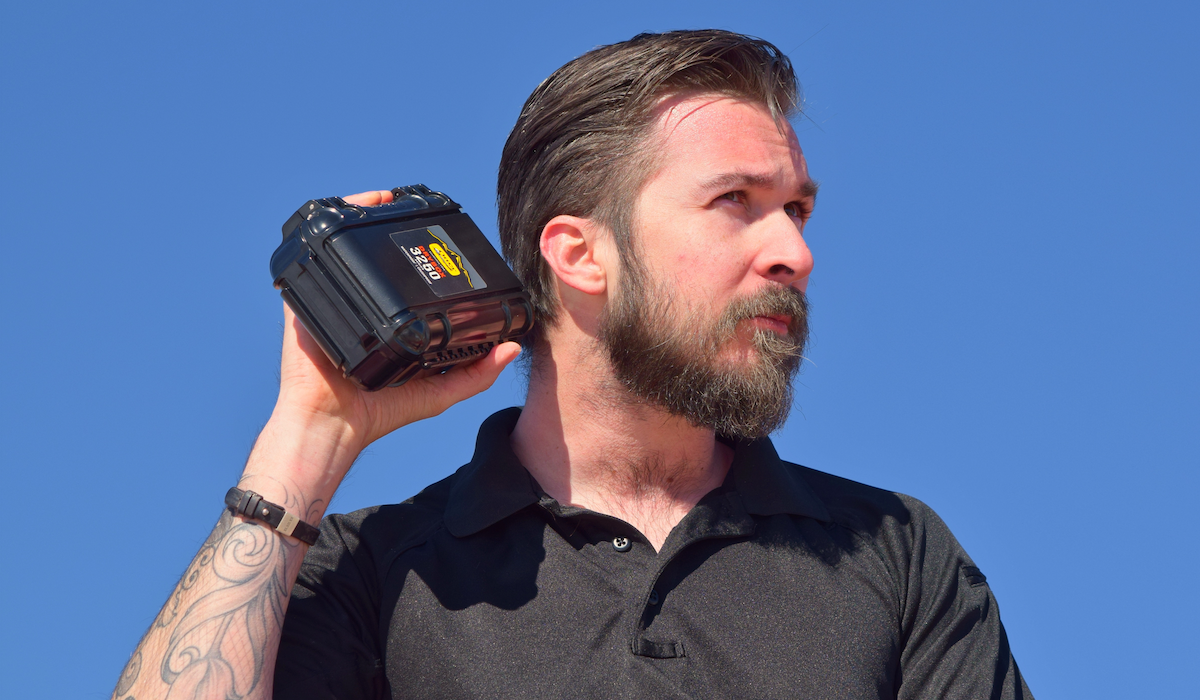 The OtterBox Drybox 3250 Series: What is it?
Before we continue, let's discuss what the OtterBox Drybox 3250 Series is meant to accomplish. OtterBox claims that the Drybox is waterproof and crushproof. It can be had in either black or camouflage. The last thing I needed was to lose it in the middle of this review, so I went for black. The external dimensions of this particular model are 8.315" L x 5.086" D x 2.56" T. The internal dimensions are 6.89" L x 3.70" D x 2.01" T. Below, you'll find some examples of what you could fit inside.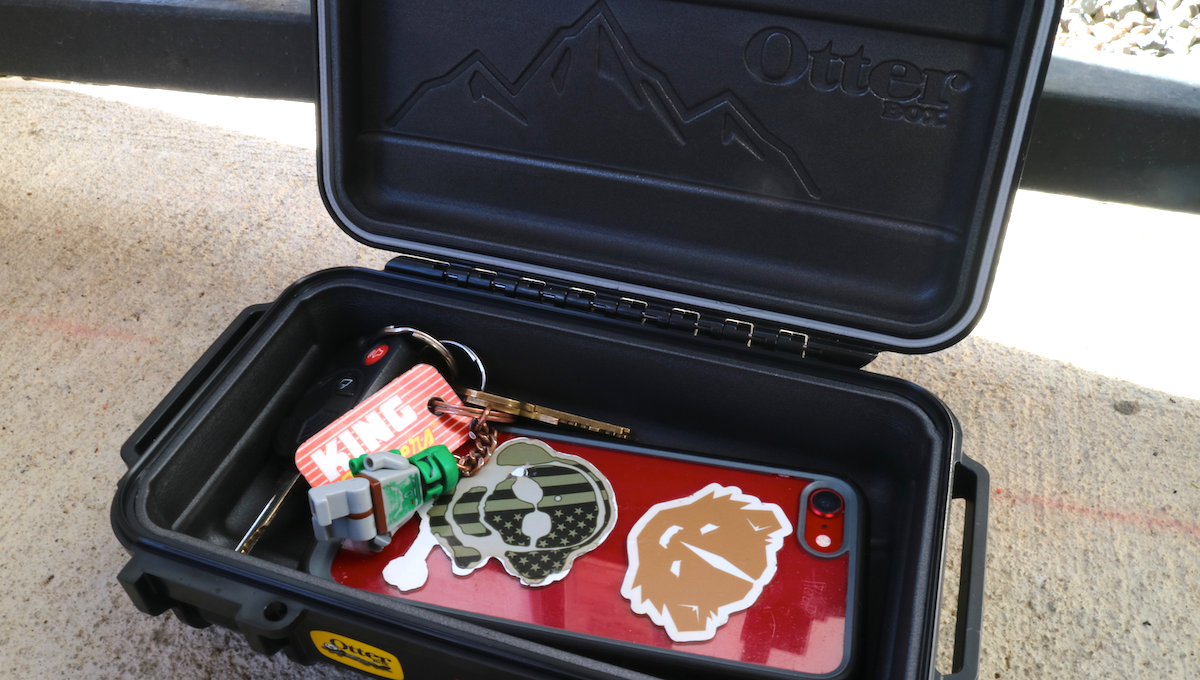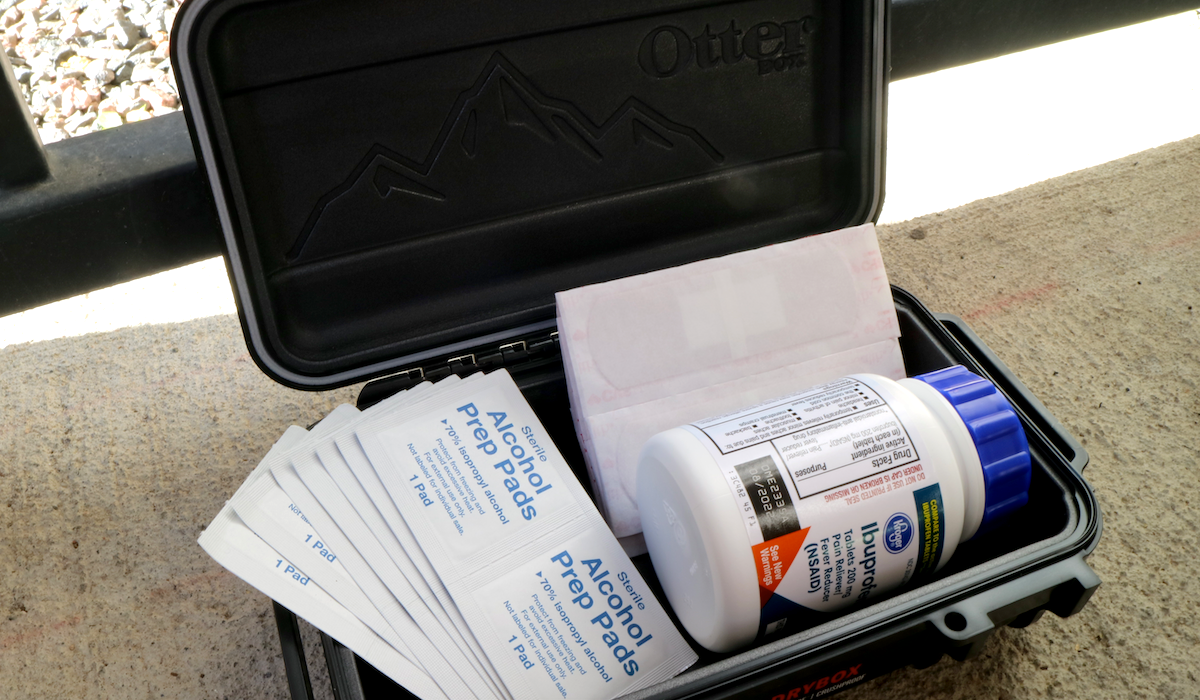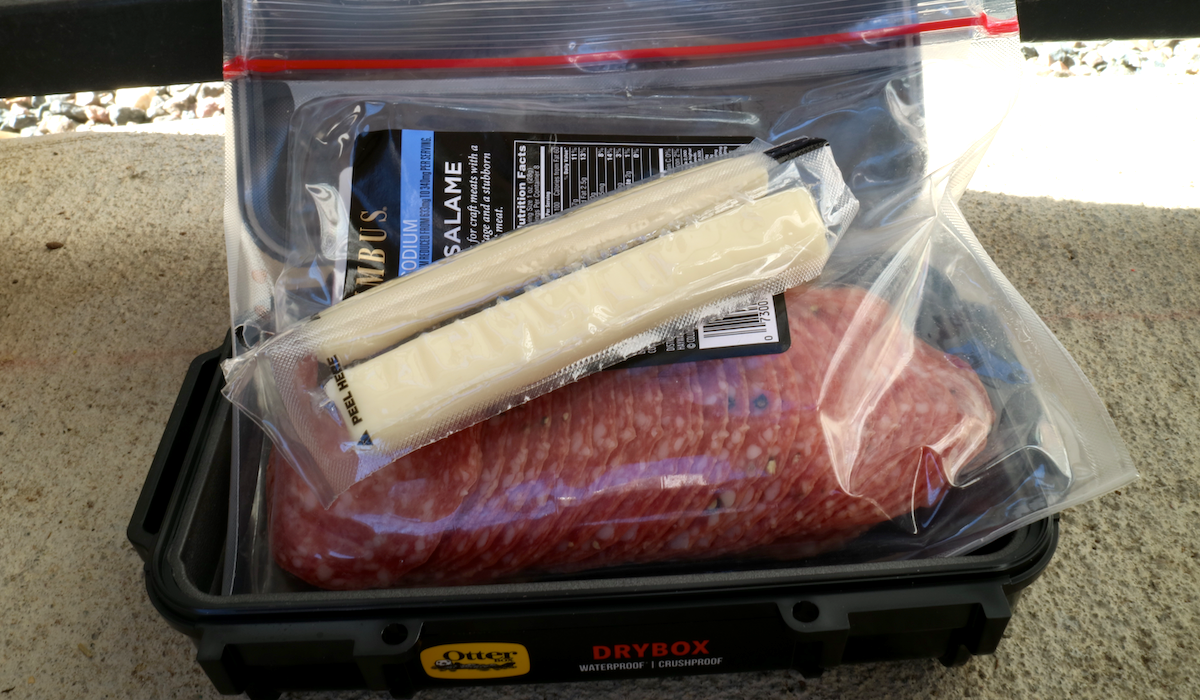 First Impressions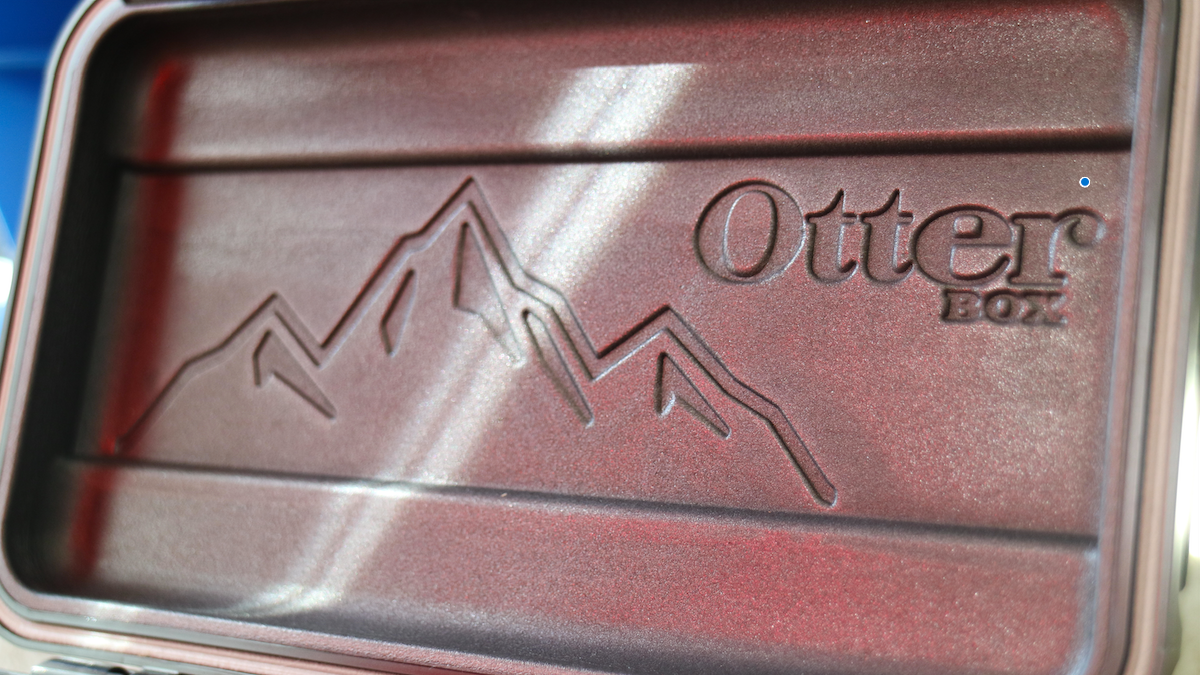 OtterBox really stands behind its products, and upon receiving the DryBox, I could see why. Regardless of its performance in my upcoming testing, the box is very well made. It's rigid and sturdy. I don't weigh a whole lot (about 170, last I checked), but standing on the box didn't ruin it. The latches click positively, and the internal lining is detailed and the right amount of spongy.
The Setup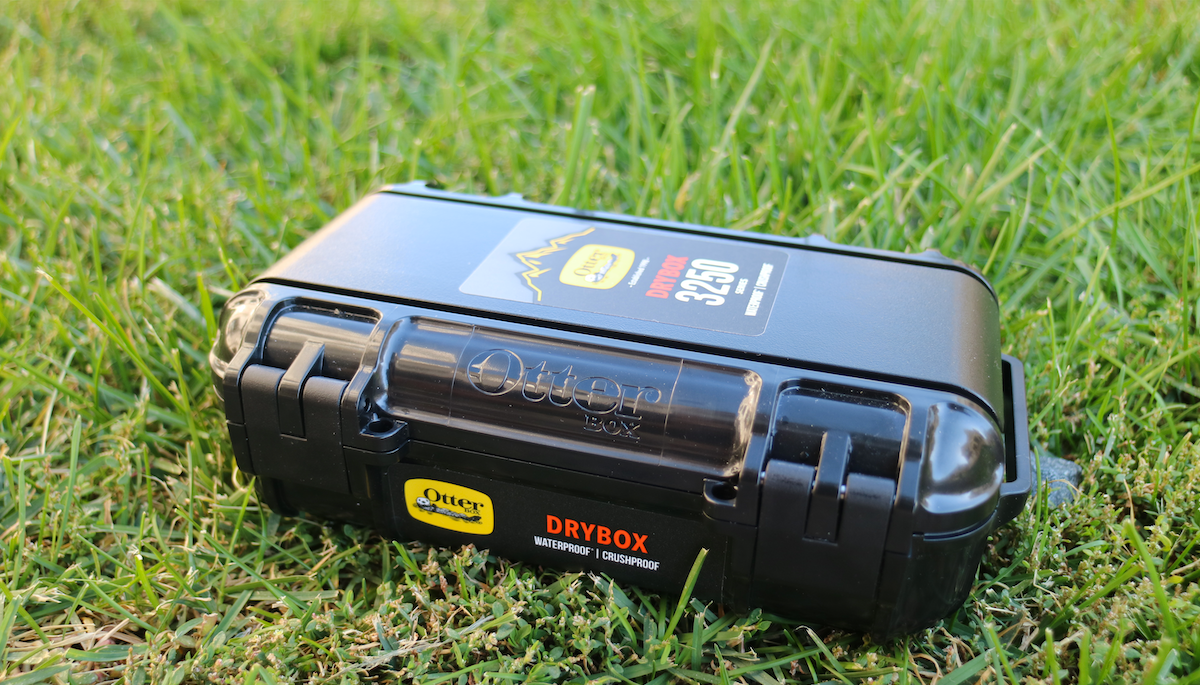 For my testing, I wanted to use what most of us will probably want this for; electronics. Inside, I placed a cheap flip phone. While the focus will be on the electronic device, I thought I would add some other things that might be stored, as well. In this case, keys and a sticker.
The Test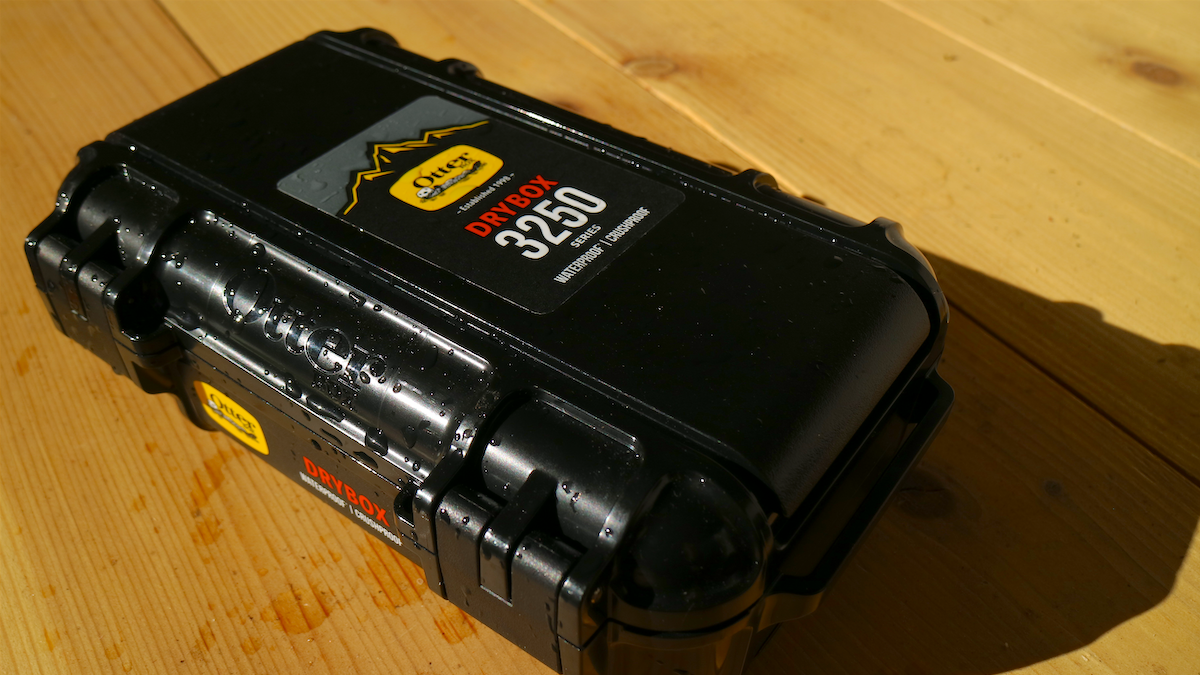 As I mentioned, OtterBox put forth two claims: the Drybox is waterproof and crushproof. I decided to test for both of these.
Waterproof or Soggy Biscuit?
Assuming you're able to recover the Drybox, would your items still be functional, or would they be ruined by the water? To answer this question, I performed two tests. The first was simply running a lot of water over the seam between the two halves. I started with hot water to cause the materials to loosen. I then switched to cold water. I wanted to see if the contraction caused by the cold was enough to let water in the gaps.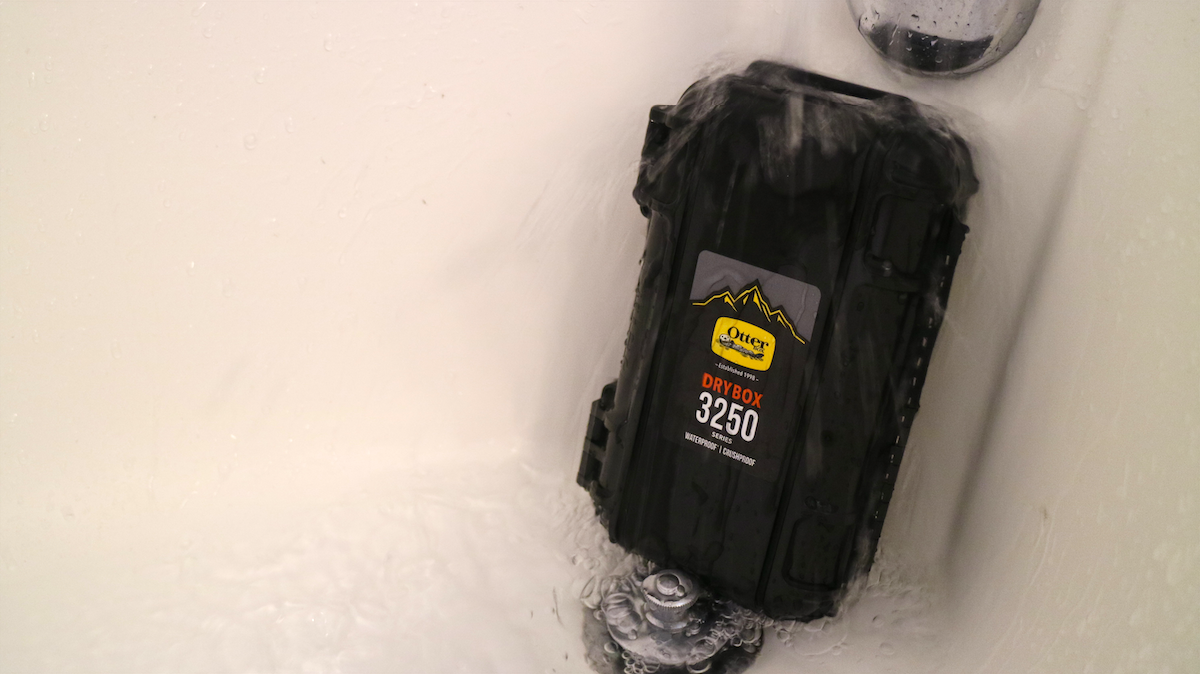 Having passed this test, it was time for a submersion test. Being Sicilian, I'm great at making things that float stay underwater. I gave the Drybox my version of cement shoes and dropped it in the bath.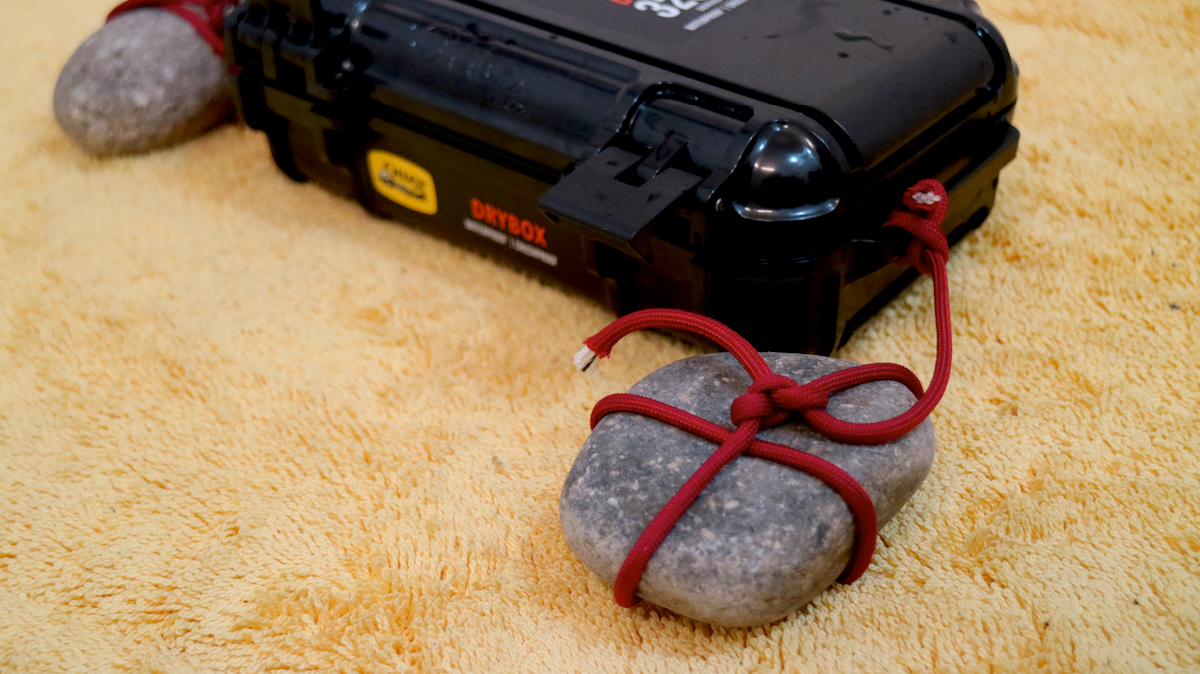 The bath doesn't give us any data when it comes to pressure from depth, but let's be honest about where we're dropping this. If your Drybox is at the bottom of the ocean, you're not going to be able to get to it anyway. I left the Drybox submerged for an hour. When I opened it, I did notice a small amount of water had made its way into the case. If I hadn't submerged it, I don't think this would have happened because the Drybox does float.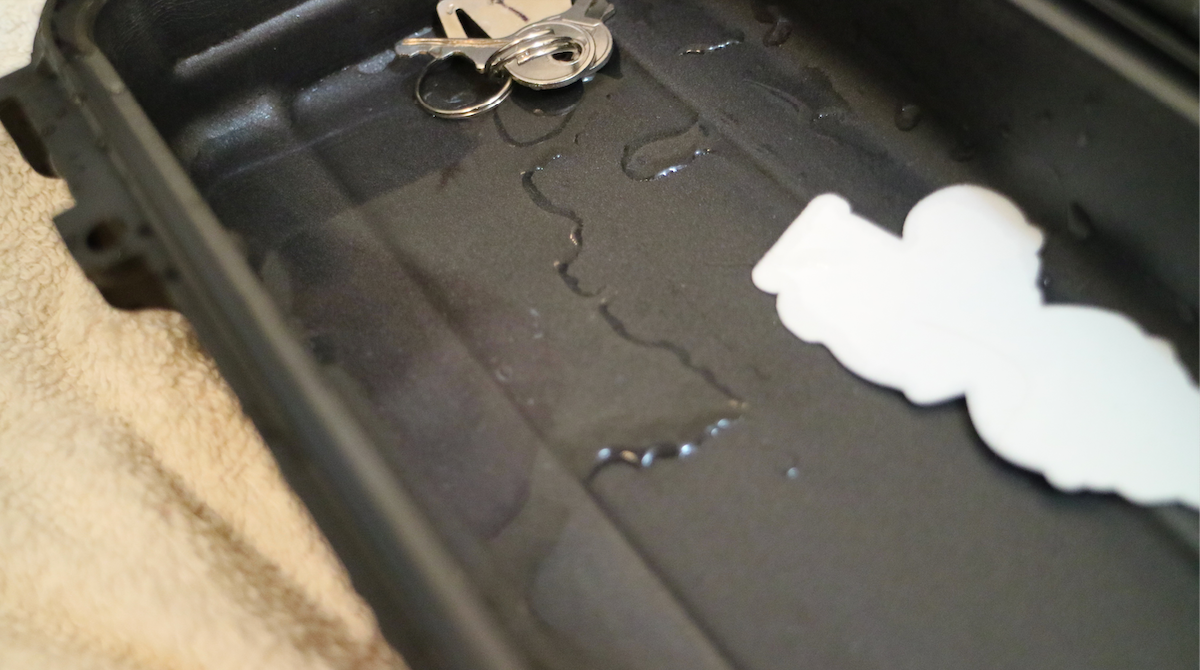 I attempted to power on the electronic device and it appears that not enough water leaked in to ruin the phone.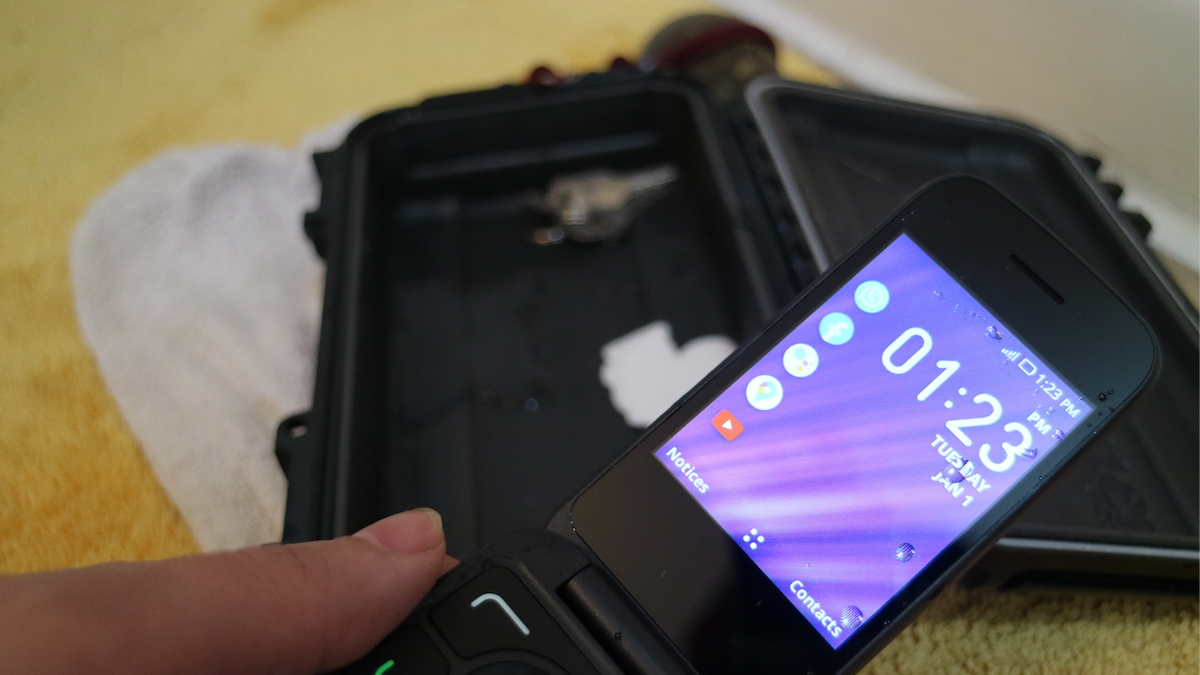 Crunchy or Creamy?
What about being crushproof? Now, as much as I want to beat the ever-loving crap out of this thing, know that we reviewers don't get to keep this stuff. I have to return it looking something like how it got to me. So, I thought I'd do a drop test and a crush test.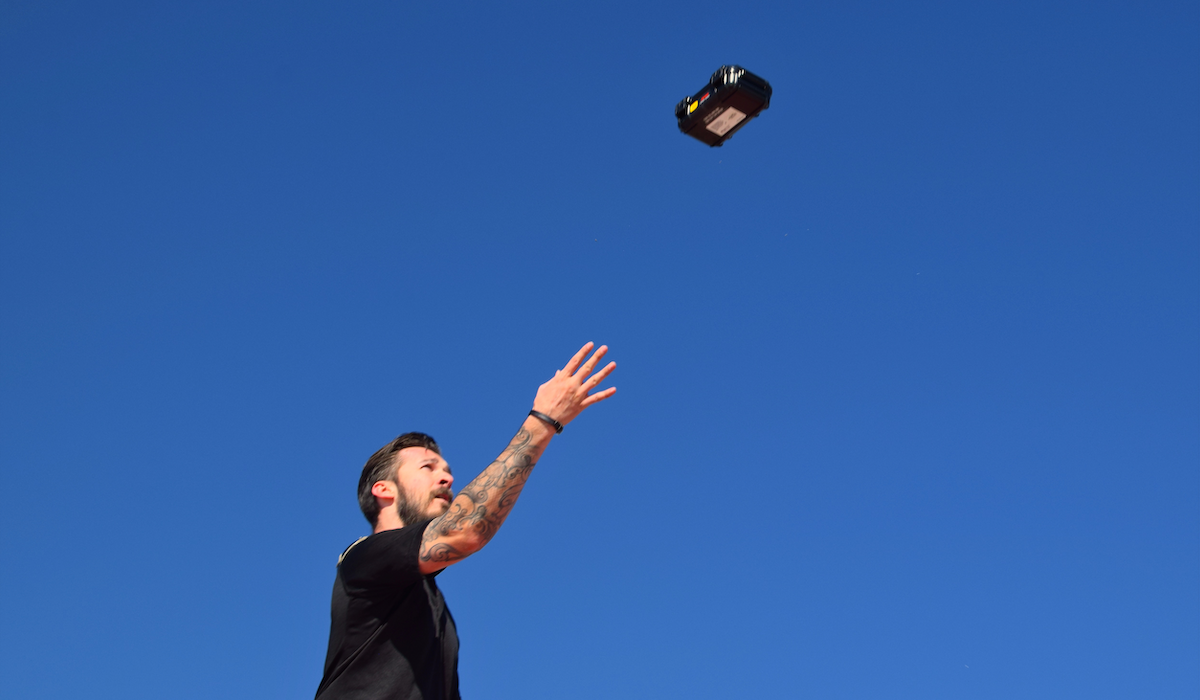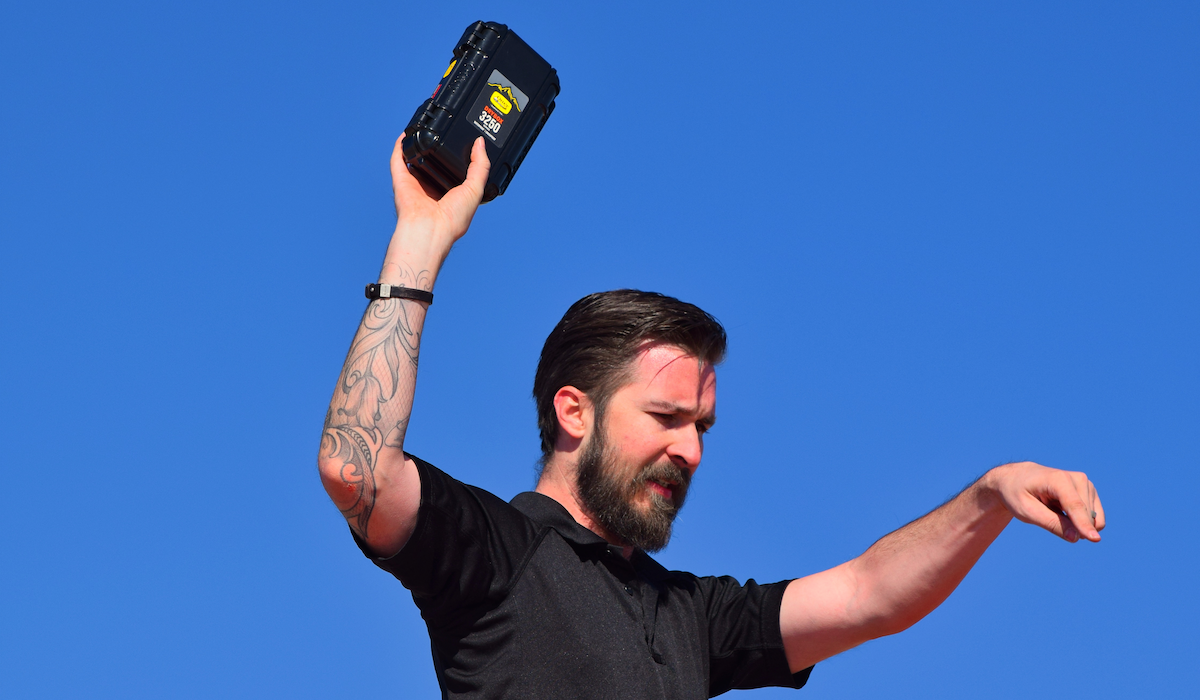 First, I chucked the Drybox onto the ground from the top of a CONEX a few times. As you can see below, there is some slight cosmetic damage, but the phone still turned on.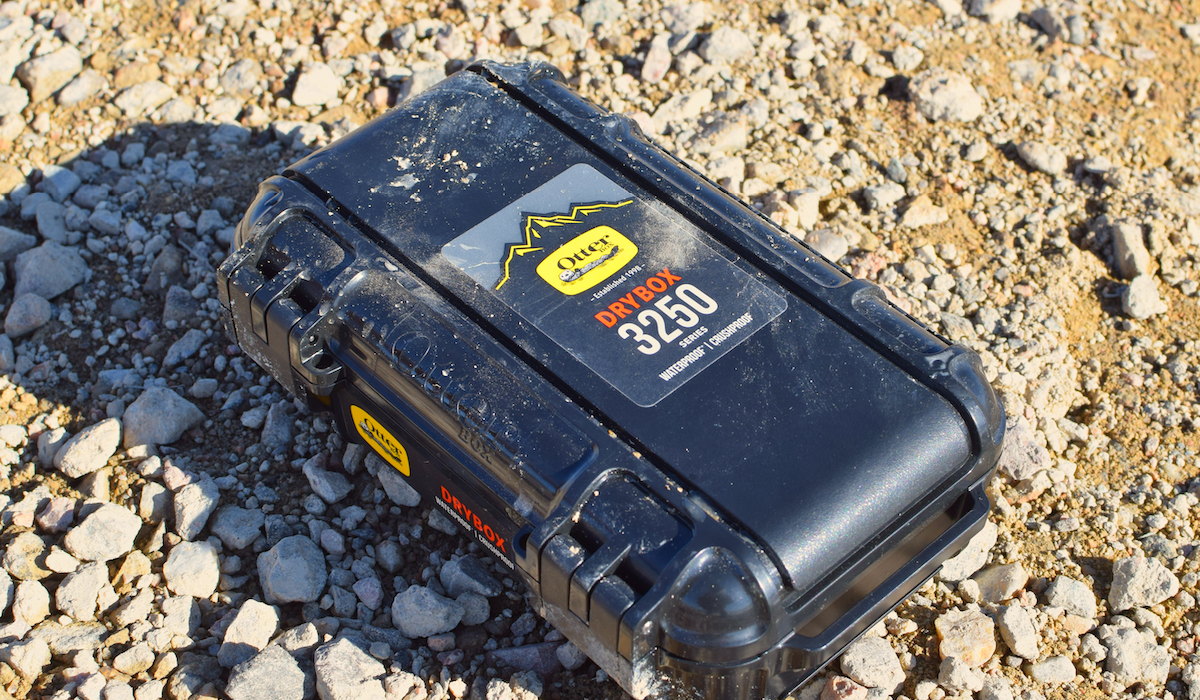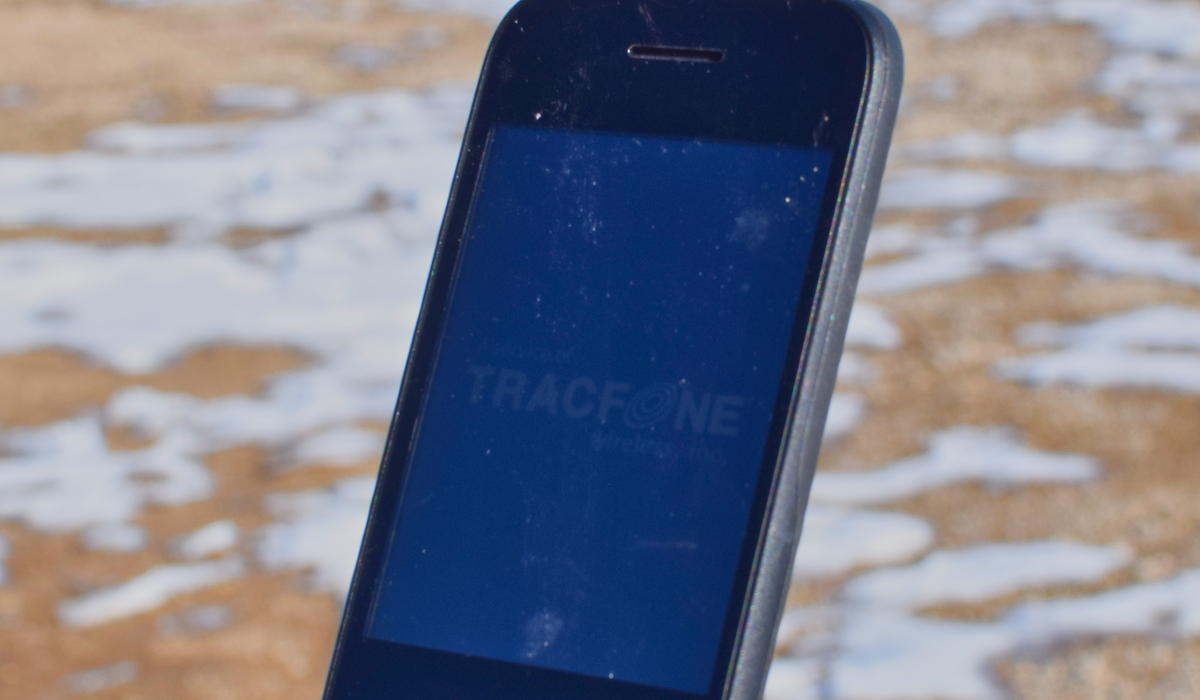 The last test was the crush test. I wanted to give it a chance, so I didn't use my car. Instead, I Hulk smashed the Drybox with a large fire log.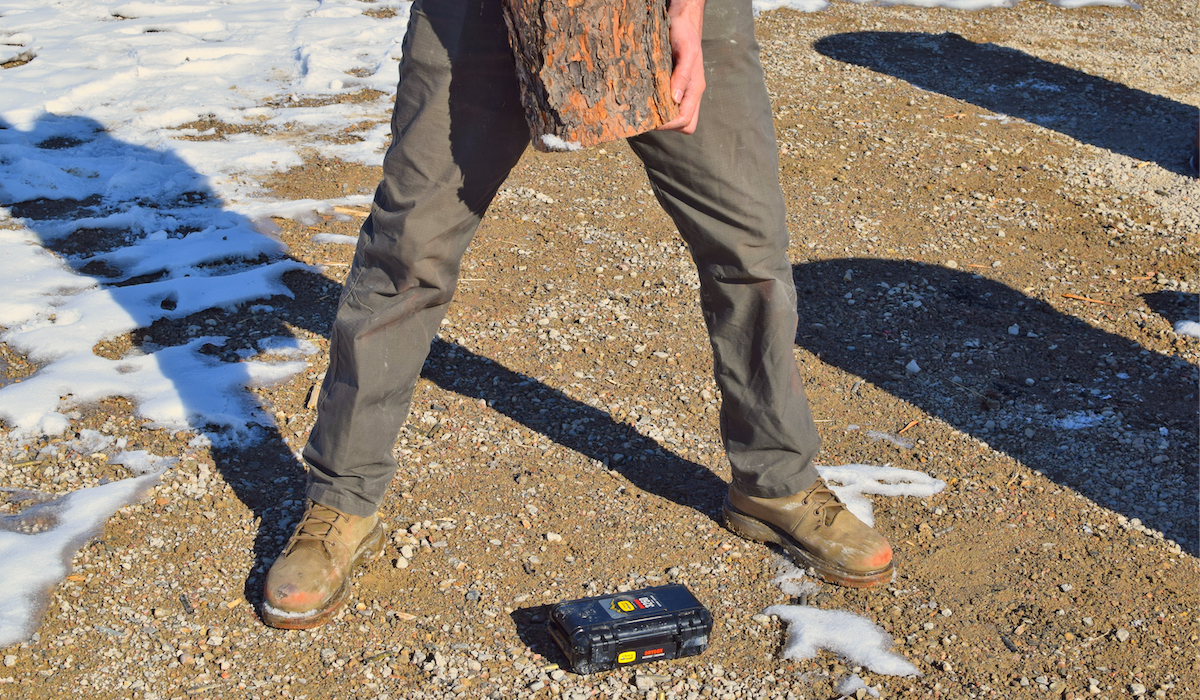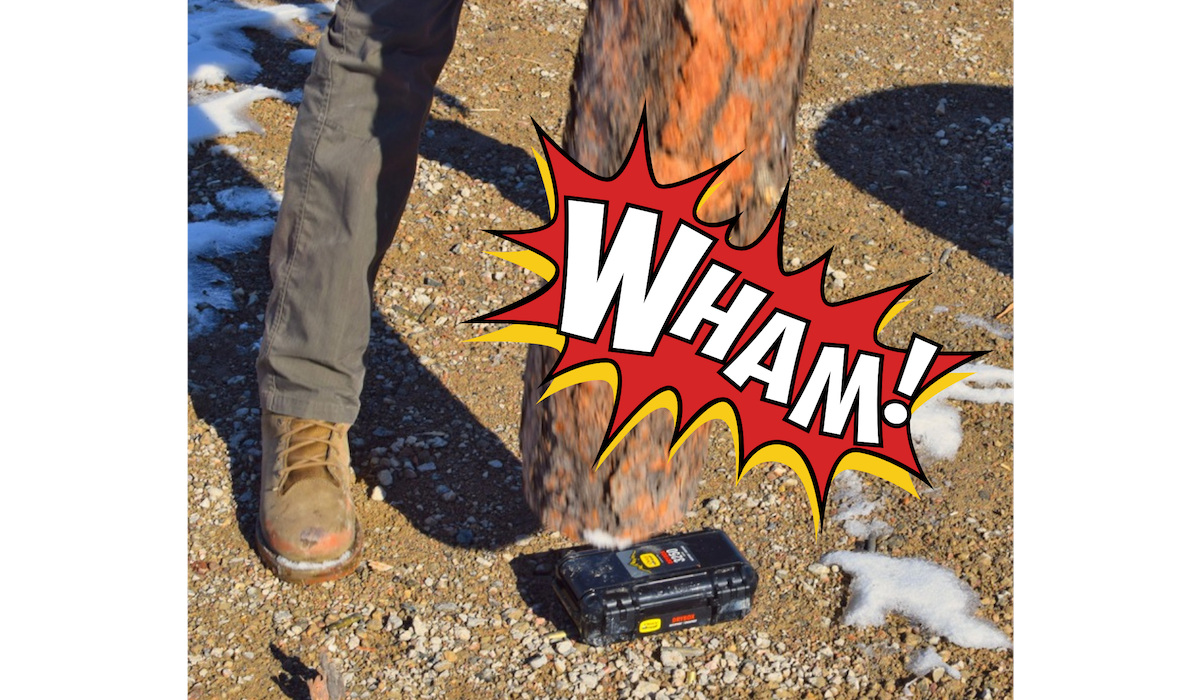 At this point, I opened the box, turned on the phone, and… SUCCESS!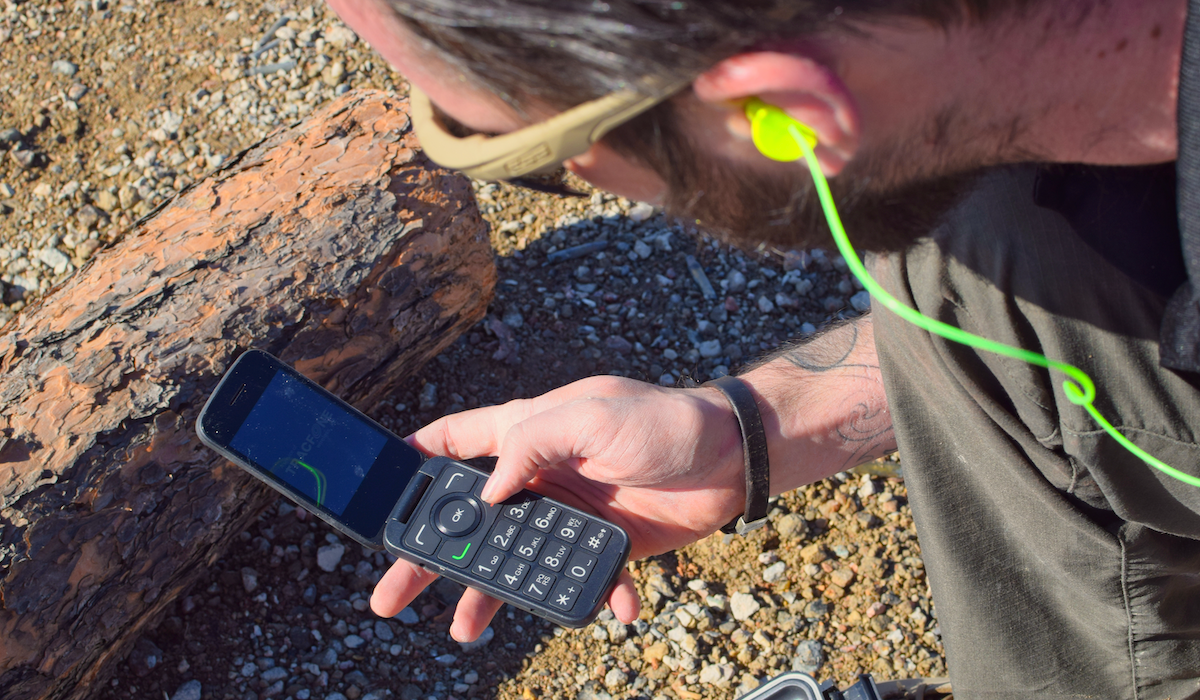 The OtterBox Drybox 3250 Series: Final Thoughts
Were my tests scientific or realistic? Not at all. However, I think they gave me a good idea of how tough this little thing can be. The water leaking into the box was a bummer, but I don't plan on having this submerged for an hour. I see the main purpose of this case to be protecting you from yourself. This is where I'd store things just in case I drop them, then I'd recover them right away. If you're looking to protect some valuables and this solution works for you, the OtterBox Drybox 3250 Series is here for you. With an MSRP of $39.99, the Drybox gives you a ton of value. Sure, you could just not drop your stuff, but the likelihood that you'll drop the phone you're reading this on is pretty high. To get one for yourself, head to the OtterBox website. Be sure to also follow them on social media. You can find OtterBox on Facebook, Instagram, Twitter, and Pinterest. Go get outside!