Luke Cuenco   11.14.22 Turkey Calling is an art in and of itself within the activity of turkey hunting. While a good set of turkey calling skill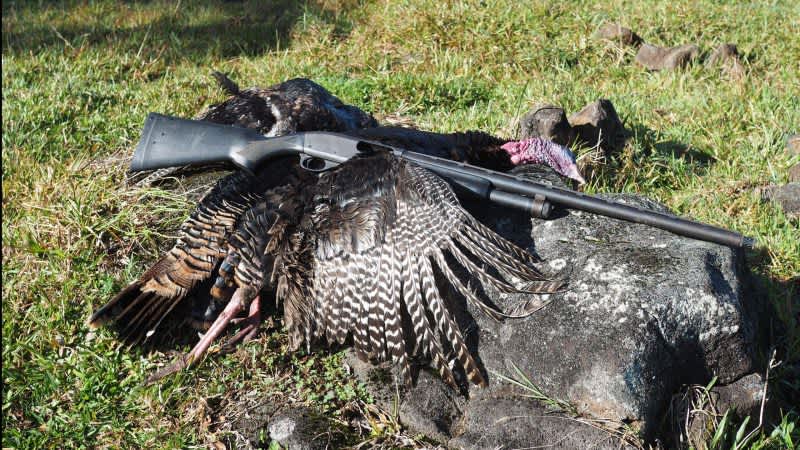 +
–
Table of Contents

Are decoys necessary when turkey hunting?
Gobblers are a proud bunch, and mature ones will hardly enjoy a jake trying to move in on the hen. If you set up a hen decoy in your hunting area, it's sure to attract an aggressive 2-year-old longbeard. Or you can use a jake and hen combination to irritate the boss tom and make him come to claim the hen.
However, if you're in an area where a dominant bird is known to visit or there is a pack of sub-dominant gobblers, a strutter decoy may be an ideal choice. The look of an intruder in full strut is enough to send an alpha gobbler in.
Do Turkeys have good eyesight? Is camouflage necessary?
Turkeys can't see long distances, but they have keen eyesight up close. Their sharp eyes will be able to discern between the natural surroundings and something that shouldn't be there – meaning you. This is why it's essential to remain completely hidden during the hunt. Dressing in full camouflage from head to toe allows you to blend in with the grasses, tree bark, fallen timber or rocky terrain.
Before heading out on the hunt, make sure you have a camouflage shirt, jacket, gloves and a mask, pants, and face paint, covered in a print that mimics the local surroundings.
How often should I call for turkeys?
Less is more. Calling every 15 minutes or so and starting off quieter and then getting more aggressive/louder as the day goes on are good rules of thumb. If you hear a hen, try to mimic her exact vocalizations. If she does a soft 4-note yelp, you do the same – if she gets loud, you get loud, too. By imitating the hen's calls, you may be able to call her close to you and a gobbler might follow her. If you hear gobbling and the gobble is getting louder, that means he is getting closer to you – so stop calling.
We are committed to finding, researching, and recommending the best products. We earn commissions from purchases you make using the retail links in our product reviews. Learn more about how this works.