Luke Cuenco   04.20.22 When it comes to outdoor clothing you want versatility and durability. Especially in places like the midwest United State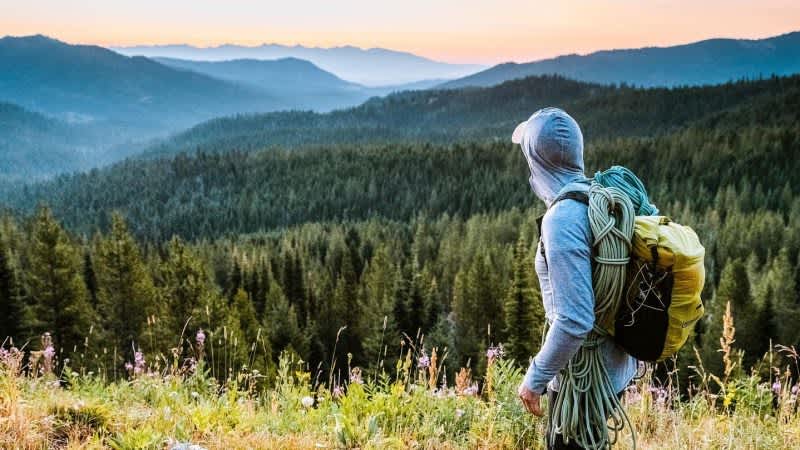 +
–
Table of Contents

What is the difference between Made in the USA and manufactured in the USA?
The Federal Trade Commission (FTC) has some pretty strict rules when it comes to the label "Made in USA". In order for a product to carry that label (like all the ones up above), the product must be produced "all or virtually all" in America. While this can be very difficult to achieve in many other industries, the United States still has a very strong raw material production capacity when it comes to wool, leather, and cotton. So while it might be hard to find firearms parts made from 100% American-produced metals, you can be certain that most "Made in USA" clothing are in fact made 100% in the USA by American workers, with American materials.
What is so special about Merino wool and why should I care?
Merino wool is made from the wool of Merino sheep. Technically considered a "luxury item" for sportswear and outerwear, Merino wool has great insulating and wicking capabilities compared to its relative weight when compared to other materials. It is for this reason that it is the first choice of many adventurous Americans and ranchers across the States. The best part about true Merino wool is that it doesn't itch! The only material that beats Merino wool in terms of comfort is Cashmere which is much softer but sacrifices its durability to achieve this.
What is leather grain and how does it apply to clothing?
The grain of leather basically determines the quality of the leather you're getting.  Full-Grain leather is considered to be the highest quality leather and is made from the entire hide of the animal and has what many considered to be the most aesthetic appearance of all leathers.
One down from that is Top Grain leather which is still very high quality but has had its outermost layer sanded off so that any imperfections or irregularities are eliminated making it slightly less durable than Full Grain leather but also more consistent in appearance and also easier to work with making it more economical to produce.
One grade down from that is Split Leather which is the bottom part of the leather that has been split off from the grain/corium junction. Split Leather is more commonly referred to as "genuine leather" but referencing can differ wildly between manufacturers. Split Leather can be sliced ultra-thin to make articles lighter and is also often embossed to give it the same appearance as grain leathers. Split leather is also used to make suede which can often be confused with nubuck. Nubuck, however, is much stronger and more durable than suede but isn't quite as soft and pliable as suede is.
Finally, we have Bonded leather which is the lowest grade of leather. You'll most often find bonded leather used to make bible covers but you can also sometimes find bible covers made from higher-grade leather as well. Bonded leather is actually not one piece of hide that has been worked with but is instead made from the leftover scraps of other grins of leather and has been reconstituted with a filler to allow it to be worked with again. Bonded leather is very cheap, falls apart quickly, and is often used in only the most inexpensive faux leather products.
We are committed to finding, researching, and recommending the best products. We earn commissions from purchases you make using the retail links in our product reviews. Learn more about how this works.