Adam Scepaniak   01.18.22 Remington Ammunition was in attendance at "Industry Day at the Range" for SHOT Show 2022 and they brought with a few n
Adam Scepaniak   01.18.22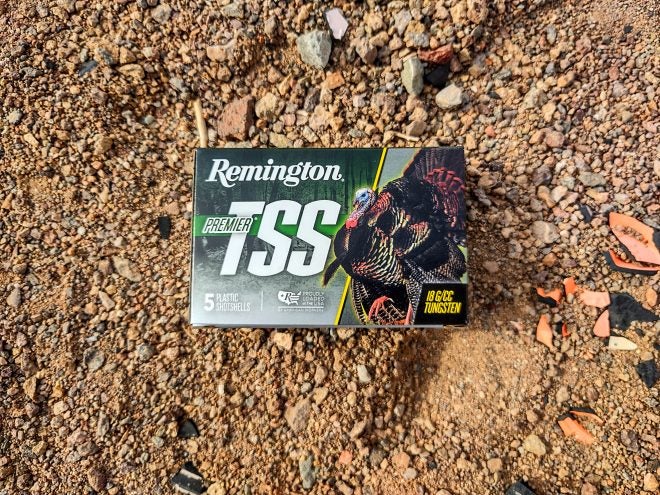 Remington Ammunition was in attendance at "Industry Day at the Range" for SHOT Show 2022 and they brought with a few new shotgun shell offerings for hunting and sporting purposes. They introduced a NEW Premier TSS Turkey load with Tungsten as well as a Peters Paper shell loads for a retro, nostalgic throwback.
SHOT Show 2022 Coverage on AllOutdoor
The Remington Premier TSS turkey load has a new ultra-dense Tungsten Super Shot (TSS) payload that delivers an increased lethal range, more dense patterns, and more knock-down power on longbeards as well. These shells will be offered in 12, 20, and .410 Gauge for turkey hunters across the nation. These will vary from $45.99 – $68.99 per box of 5 shells. These are most definitely a premium load where every shell should be a turkey tag punched for a hunter.

The other major highlight from Remington is their Peters Premier Blue Paper shotgun shells. The Peters line is now back with new – yet traditional – paper hull shotshells. These are tuned for modern trap, skeet, and sporting clay shooting. The paper hull reduces the felt recoil for a much more pleasurable day at the range.
So, whether you are looking for a track-stopping, turkey-clobbering shotgun load in the Remington Premier TSS or a nostalgic, softer-recoiling sporting load in the Peters Premier Blue Paper shells, Remington has you covered with their new offerings. Stay tuned to AllOutdoor all week long to catch information on all of the new products unveiled! As always, let us know all of your thoughts in the Comments below. We always appreciate your feedback.