Adam Scepaniak   01.20.22 We visited with Remington Ammunition while out at SHOT Show's "Industry Day at the Range" and we got to have a 2nd loo
Adam Scepaniak   01.20.22
We visited with Remington Ammunition while out at SHOT Show's "Industry Day at the Range" and we got to have a 2nd look at their newest line of ammunition in the Core-Lokt Tipped series. This takes their venerable and time-tested offering of the Core-Lokt bullet – the deadliest mushroom in the woods – and improves its aerodynamic performance even more.
SHOT Show 2022 Coverage on AllOutdoor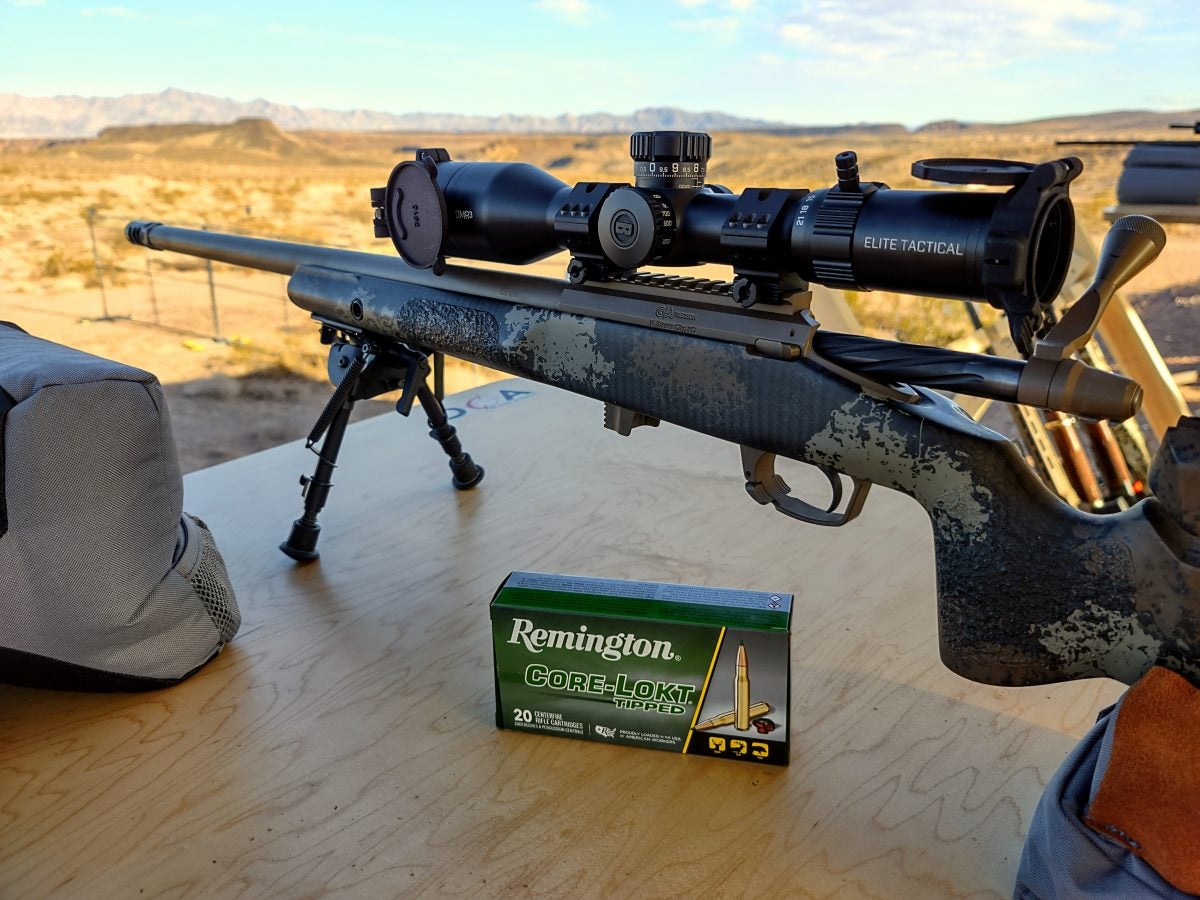 Remington Core-Lokt Tipped Hunting Ammunition
The MSRP varies for the Core-Lokt Tipped ammunition offerings from $44.99 – $65.99 while being produced in 13 varying cartridges and grain weights. We were fortunate enough to be able to be invited down to the Remington Ammunition Plant this past summer and see the unveiling of this new line of ammo, and it is as accurate as we remember. While shooting out to 200 – 400 yards, we could hit any targets we wanted with ease.
BIG GREEN POLYMER TIP – Improves long-range ballistics, in-flight accuracy, and initiates rapid expansion
PROVEN CORE-LOKT JACKET – Tuned for optimal performance on big game
MATCH-GRADE ACCURACY – Center of gravity adjusted rearward to maximize accuracy
"Big game meet bigger game. New for hunting season, this is Core-Lokt® Tipped. Offering proven on-game performance with improved accuracy and long-range potential, it's fair to say the legend just became more legendary. Thousands of rounds in development, Core-Lokt Tipped combines truer flight, flatter trajectory and devastating terminal energy. No wonder it's the consistent choice of serious hunters all over the world."
Hunting seasons might seem like a long ways away, but they will arrive sooner than we think. This is definitely something worth investing in if you want a new round that will safely, quickly, and humanely put down game. Stay tuned to AllOutdoor all week long to catch information on all of the new products unveiled! As always, let us know all of your thoughts in the Comments below. We always appreciate your feedback.