Adam Scepaniak   01.20.22 When it comes to innovating and bringing new things to the table on a continual basis Mossberg is up there with the be
Adam Scepaniak   01.20.22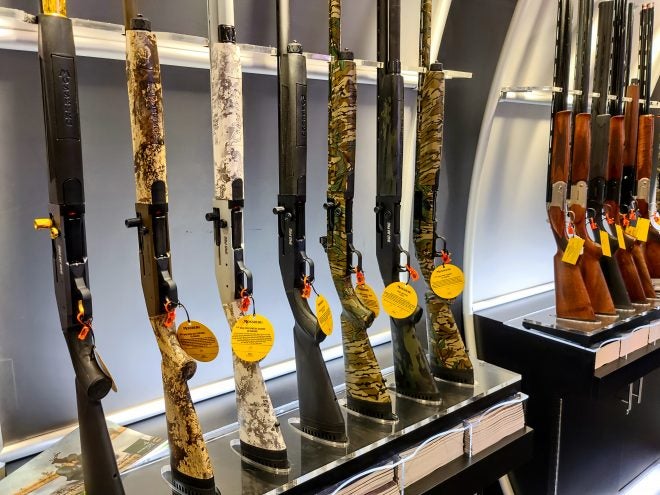 When it comes to innovating and bringing new things to the table on a continual basis Mossberg is up there with the best of them. This year they brought us a more premium turkey shotgun in their 940 Pro Turkey autoloader. This semi-automatic shotgun gives longbeard hunters a more modern option in their pursuits with a Mossy Oak Greenleaf camouflage pattern plus a direct-mount, optics ready receiver that is compatible with Shield RMSc-pattern micro dot sights.
SHOT Show 2022 Coverage on AllOutdoor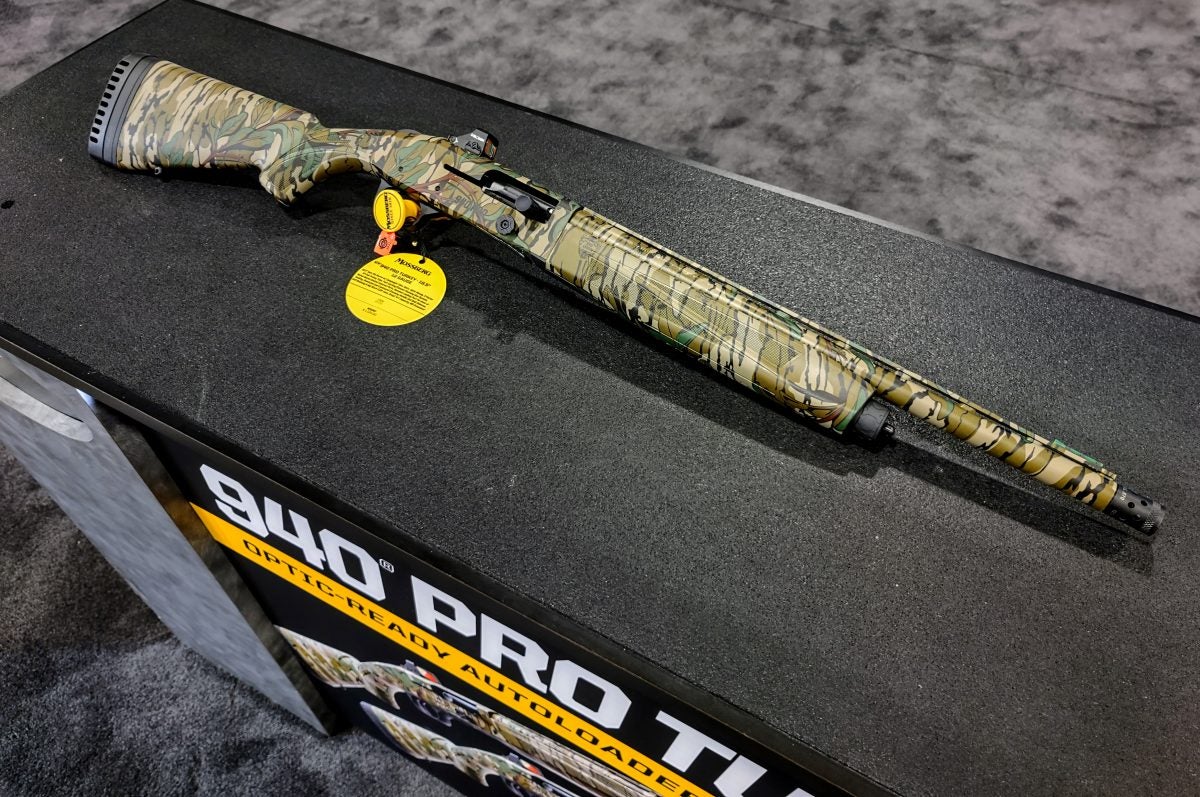 Mossberg 940 Pro Turkey Autoloaders
The MSRP on the Mossberg 940 Pro Turkey is a little hefty at $1,120 for either barrel length option, but turkey hunters are known for spending a lot of money to punch a tag on a big tom. The 940 series as a whole is Mossberg's newest series of autoloading shotguns and all of those premium upgrades are present in this one as well. All of the specifications for the 940 Pro Turkey can be read below as presented by Mossberg:
Gauge: 12
Capacity: 4+1
Chamber: 3″
Barrel Length: 18″ VR | 24″ VR
Sight/Base: Compsight Fiber Optic; Optic-Ready
Choke: X-Factor XX-Full Tky Tube
Length-of-Pull: 13″ – 14.25″
Barrel Finish: Mossy Oak Greenleaf
Stock Finish: Adjustable Length-of-Pull, Cast, and Drop | Synthetic (Mossy Oak Greenleaf)
Weight: 7.5 Lb
Length: 39.25″ (for 18″ VR) | 44.75″ (for 24″ VR)
"940 Pro Turkey shotguns come optic-ready, with receiver cuts that accept low-profile direct mounting of Shield RMSc-pattern micro dot sights, for improved eye alignment and target acquisition (a cover plate is included for when optic is not in use). Inside, you will find a durable gas system that allows for up to 1500 rounds between cleanings, and a host of corrosion-resistant internal parts/finishing (nickel boron-coated gas piston, magazine tube, hammer and sear); plus an enlarged/beveled loading port, elongated elevator, and anodized follower for smooth operation. Outside, a self-draining adjustable stock allows for 1.25″ of LOP flexibility, the stock and streamlined forend feature Mossberg signature texturing for a secure grip, and a HiViz® CompSight® front fiber optic sight helps keep you on target."
I, personally, love going turkey hunting every spring in Minnesota and this shotgun is on my shortlist of firearms I would love to chase a turkey with. What do you guys and gals think though? Stay tuned to AllOutdoor all week long to catch information on all of the new products unveiled! As always, let us know all of your thoughts in the Comments below. We always appreciate your feedback.