Adam Scepaniak   01.19.22 While out at "Industry Day at the Range" for SHOT Show 2022, we happened across a surprising sight when there was some
Adam Scepaniak   01.19.22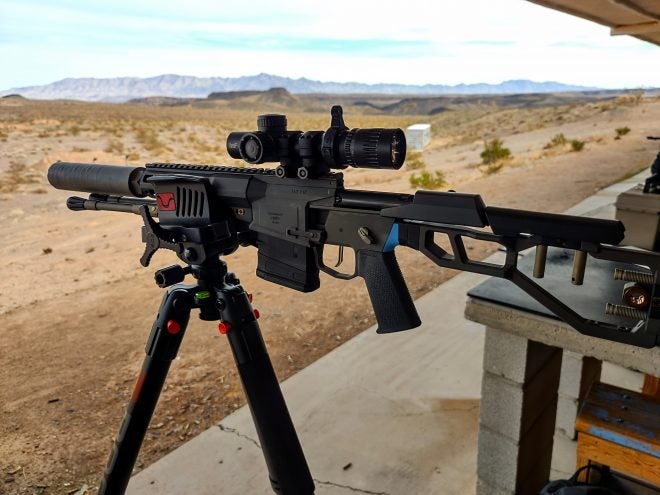 While out at "Industry Day at the Range" for SHOT Show 2022, we happened across a surprising sight when there was some 8.6 Blackout firearms and ammunition on display at the long-range bays. For those who may not have heard, there was a collaboration some years ago between Q (firearm and silencer manufacturer), Discreet Ballistics (boutique, high-end ammunition manufacturer), and Hornady (they need no introduction). This collective came to bring the 300 Blackout secret sauce to a larger .338 diameter bullet with Q spearheading the project.
SHOT Show 2022 Coverage on AllOutdoor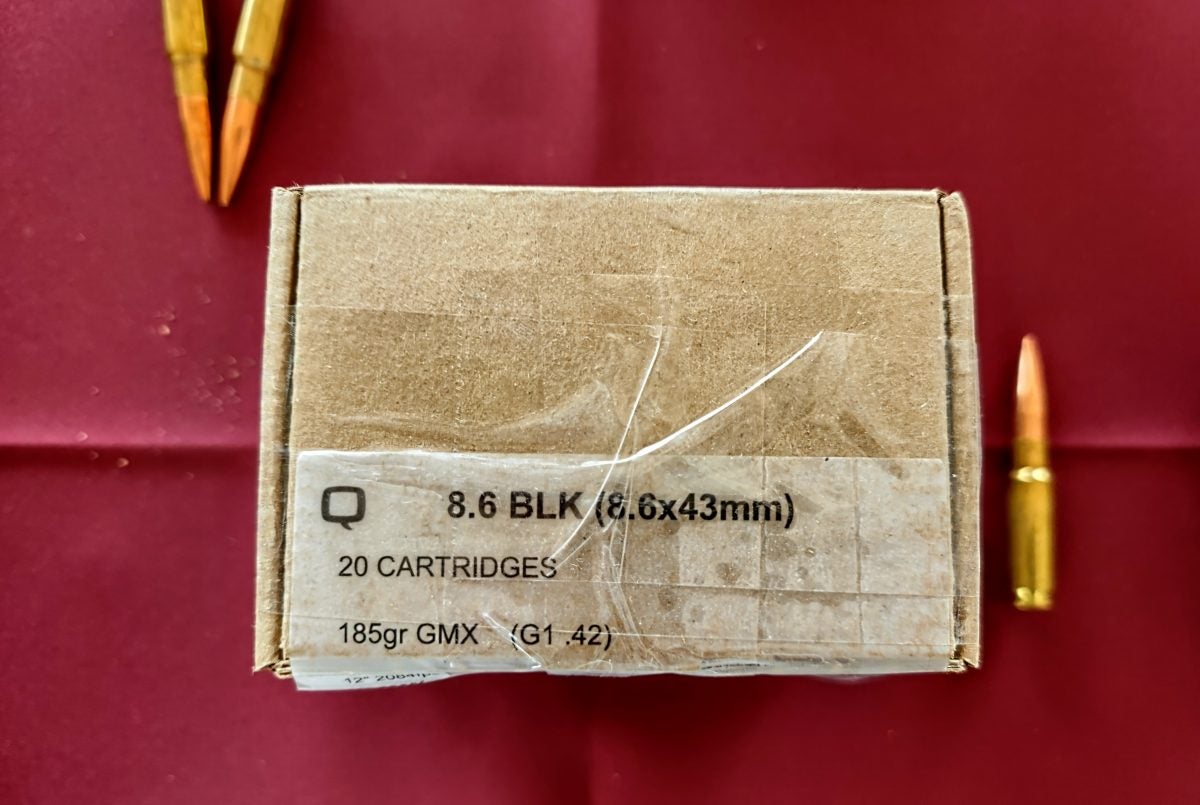 It was almost 4 years ago that on our sister-site of TheFirearmBlog we interviewed people from both Q and Discreet Ballstics on the 8.6 Blackout cartridge. Back then, it was referred to as 8.6 Creedmoor and since then it was been officially dubbed 8.6 Blackout. Those prior interviews can be read below:
Right now, the brass casings for the ammunition are said to be produced by Hornady while Discreet Ballistics is the lone producer of complete ammunition and Q is the only manufacturer making complete firearms; for now. At SHOT Show 2022, Faxon Firearms has already jumped on board to produce barrels for Q and they are selling barrels separately to the public at-large as well. More companies are said to be on the way making various components to support the new cartridge.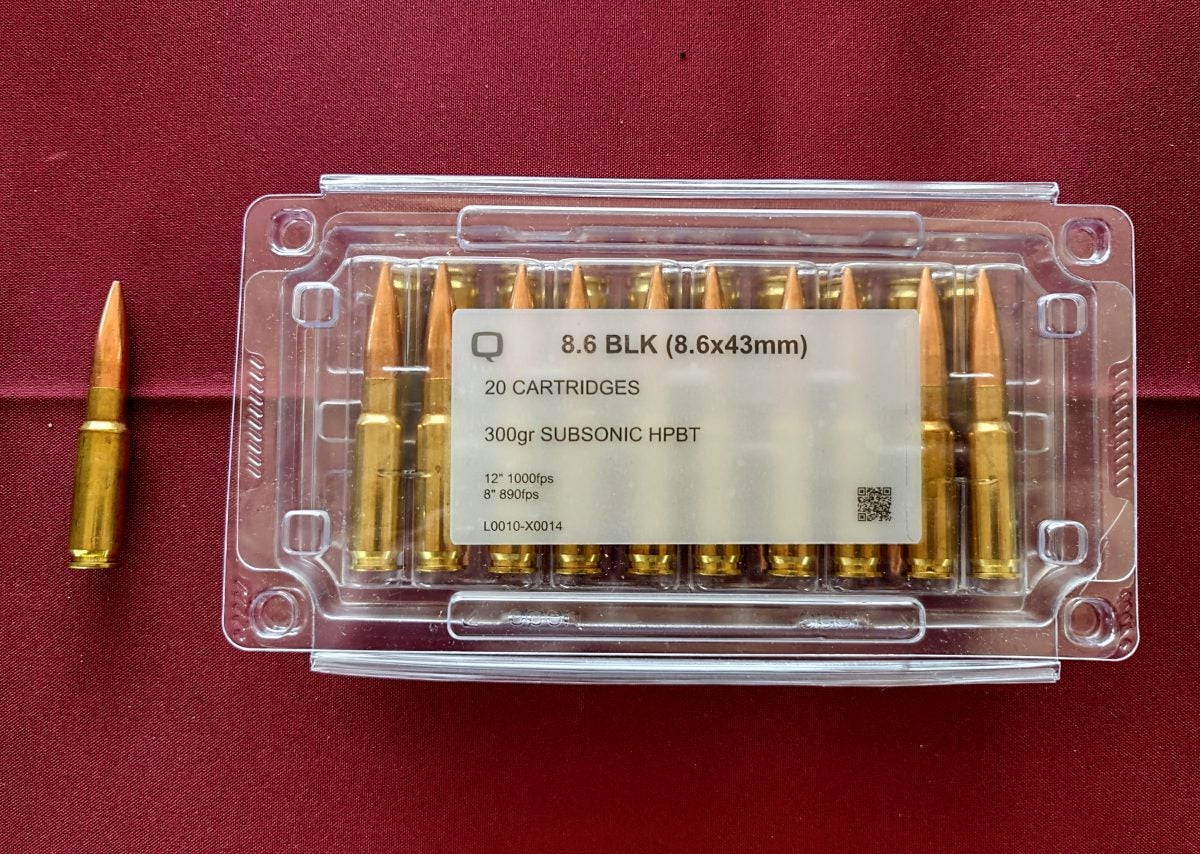 When speaking with Kevin Brittingham he discussed how impactful and the Foot-Lbs of energy this cartridge affords shooters at distance. He has taken it all over Africa harvesting all kinds of wild game with superb success. It is also interesting to know that the twist rates on Q's barrels and firearms are incredibly fast to properly spin and support "heavy for diameter" grain weights in the 8.6 Blackout round. Kevin Brittingham and Q's twist rates are right now 1 in 3″ which is unheard of, but if you want to achieve unheard of things… you get the idea.
While shooting the round at the range, it had startlingly light recoil for a .338 diameter cartridge yet it exceeds the energy of most all big-bore cartridges at 1,000 yards. It will definitely be exciting to see if this cartridge takes off in the next year. Stay tuned to AllOutdoor all week long to catch information on all of the new products unveiled! As always, let us know all of your thoughts in the Comments below. We always appreciate your feedback.