Editors Note: The following press release is directly from ATF. Regular readers of AmmoLand News know our stance on the unaccountable Federal
Editors Note: The following press release is directly from ATF. Regular readers of AmmoLand News know our stance on the unaccountable Federal Agency: No comment. We invite our readers to leave their hard-hitting insights in the comments below.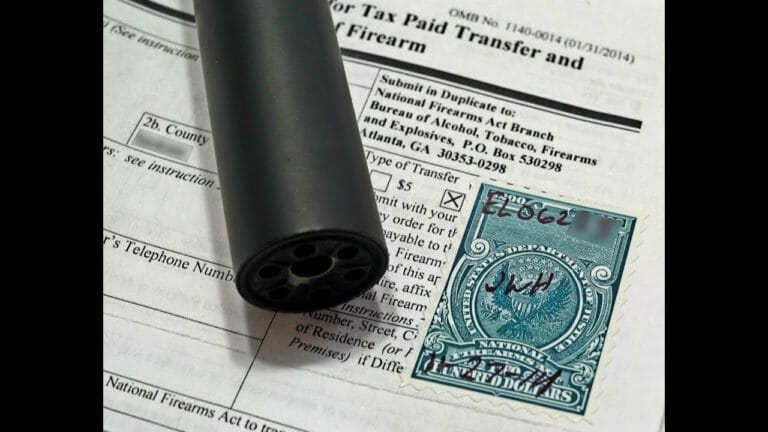 BANGOR, Maine – -(Ammoland.com)- An Old Town man was sentenced in federal court today for possessing an unregistered firearm, U.S. Attorney Darcie N. McElwee announced.
U.S. District Judge Lance E. Walker sentenced Stephen Warren, 38, to four years and two months in prison and two years of supervised release. Warren pleaded guilty in July 2021.
According to court records, on September 8, 2020, Warren was stopped by an Old Town police officer. Warren was issued a summons for operating a motor vehicle with a suspended license and served with a protection order. Warren was told not to operate his car due to his suspended license. He ignored this order, however, and drove away from the area. Following a brief pursuit, Warren was stopped and arrested.
A subsequent inventory search of Warren's car revealed a short-barreled shotgun without a serial number. The shotgun was not registered to him in the National Firearms Registration and Transfer Record (NFRTR). [he did not pay the tax] Federal law prohibits the possession of an unregistered weapon made from a shotgun if the modified weapon has a barrel less than 18 inches in length or an overall length of less than 26 inches.
"These firearms are more dangerous because they are easily concealed and devastating when used at close range," said U.S. Attorney McElwee. "As a result, anyone who seeks to possess one of these weapons must comply with the registration requirements of the National Firearms Act." The Bureau of Alcohol, Tobacco, Firearms and Explosives and the Old Town Police Department investigated the case as part of Justice's Project Safe Neighborhood (PSN) initiative.
PSN is a nationwide initiative that brings together federal, state, local, and tribal law enforcement officials, prosecutors, community leaders, and other stakeholders to identify the most pressing violent crime problems in a community and develop comprehensive solutions to address them. PSN is coordinated by the U.S. Attorneys' Offices in the 94 federal judicial districts throughout the 50 states and U.S. territories. PSN is customized to account for local violent crime problems and resources. Across all districts, PSN follows four key design elements of successful violent crime reduction initiatives: community engagement, prevention, and intervention, focused and strategic enforcement, and accountability.
---
Bureau of Alcohol, Tobacco, Firearms, and Explosives
ATF is the federal law enforcement agency responsible for investigating violations of the federal firearms and explosives laws and regulations. More information about ATF and its programs can be found at www.atf.gov.