Earlier this year back in July Hobie Eyewear showcased its new lines of floating sunglasses at ICAST2022. There they showed the Hobie Monarch Floa
Earlier this year back in July Hobie Eyewear showcased its new lines of floating sunglasses at ICAST2022. There they showed the Hobie Monarch Floats and the new Hank Cherry Champions Collection. The Champion Collection is a collaboration of Hobie Eyewear and 2 time Bassmaster Classic Champion Hank Cherry. A 48-year-old pro fisherman from North Carolina, a 10-year veteran of the pro circuit with over 3800lbs of fish caught throughout his career. He's renowned for pulling big fish from skinny waters where being able to see what's going on below the surface at distance is a big deal. Making him an ideal partner for designing fishing polarized sunglasses. I'll be reviewing the Hobie Hank Cherry Mojo Float Polarized Sunglasses, one of two of the Champions Collection today.
Right off the bat, I'll cover the on-paper specs of the Mojo Float sunglasses, as the name implies they float using Hobie's TPX Floating Frame material. The lenses are Hydro 360° Polarized Nylon lenses that are dual-coated water/oil repellent lenses that stay clean for longer. The temples of the glasses are made of TR-90 thermoplastic,  made with Swiss technology known for its durability, flexibility, and lightweight features. The Mojo Float lenses are available in Hobie Sightmaster Plus and Hobie Sea Green Mirror. This particular pair they sent to me came in Hobie Sightmaster Plus. The sunglasses ship with a Hobie Zipup eyeglass case, Hobie Sunglasses Bag, and a microfiber cleaning cloth.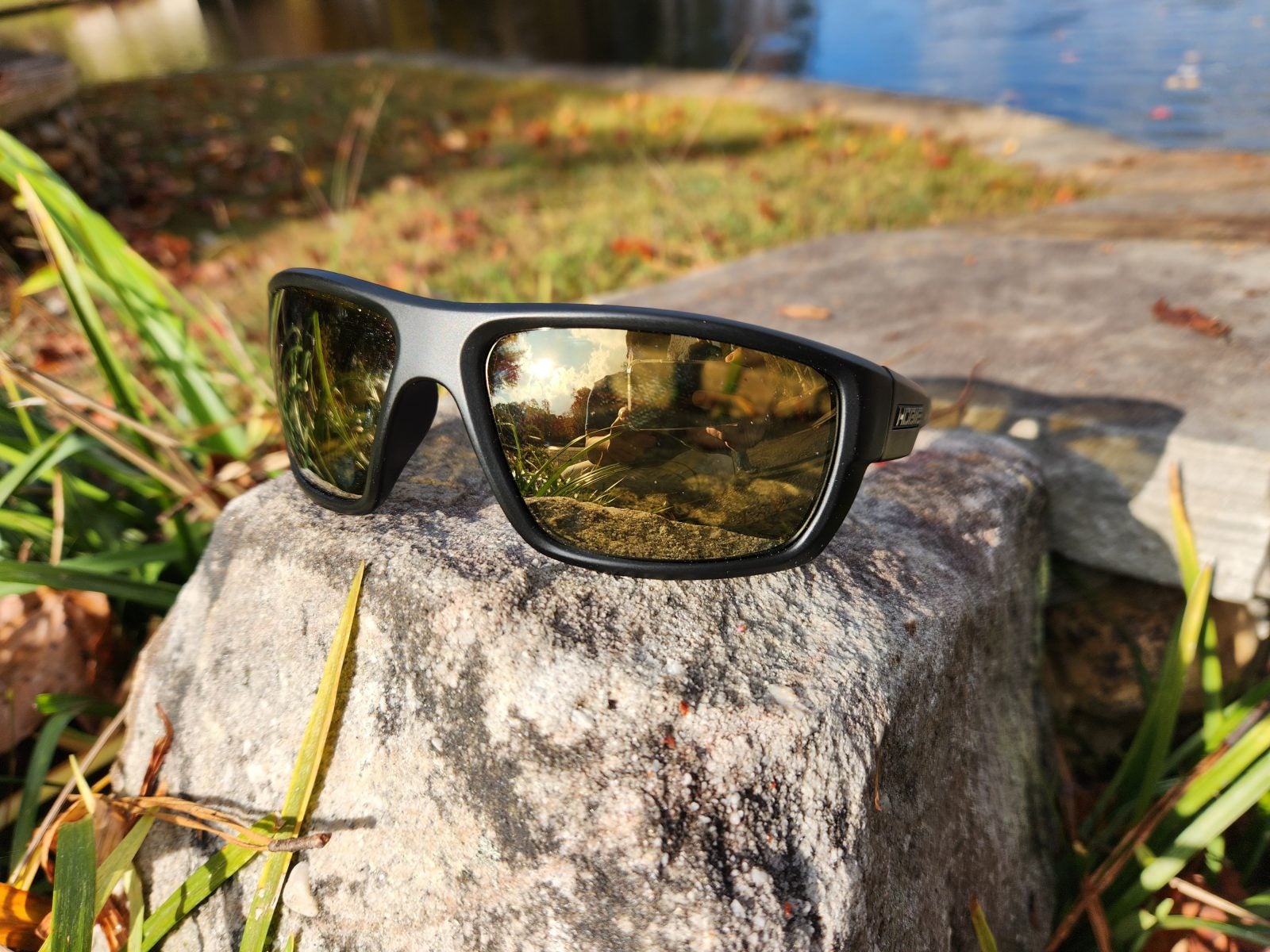 HANK CHERRY CHAMPIONS COLLECTION STYLE FEATURES:
Hobie TPX® Floating Frame
Hydro 360° Polarized Nylon lenses
TR-90 Temples
Durable Integrated Hinges
8 Base Polarized Lenses
XL Fit 67-18-120
Hank Cherry Iconic "HC" Temple Print
Now for the real-world use of the Hank Cherry Mojo Floats. The fit of them is a big bigger than other glasses I have worn. Not giant but definitely looser on my big head, not enough to fall off but big enough for me to say you'll need a lanyard for them when you go out on a boat. The frame design is sporty and light with a more wraparound design. I do need to say that these do not fit exactly right on my face, sitting more on my cheekbones instead of the bridge of my nose. The sunglasses work but aren't the best fit for Asian faces. Even with this slight issue, the sunglasses are very comfortable to wear due to how light they are. I wore them all day at the lake without any issues or soreness on the top of my ears. These sunglasses also did not have a glare issue with light reflecting on the backside of the lenses. I'm not 100% sure if that's due the lenses or the frame shape though.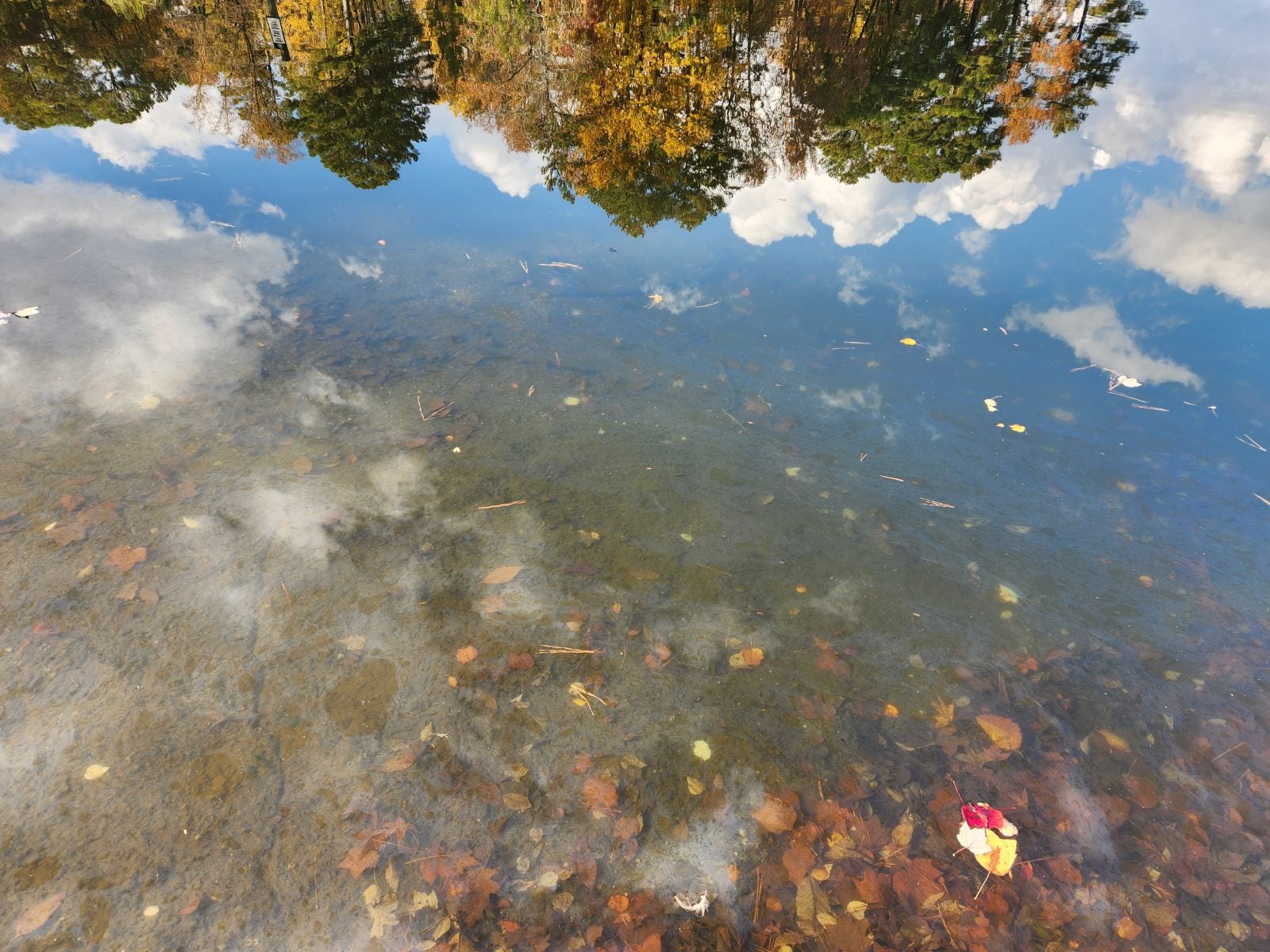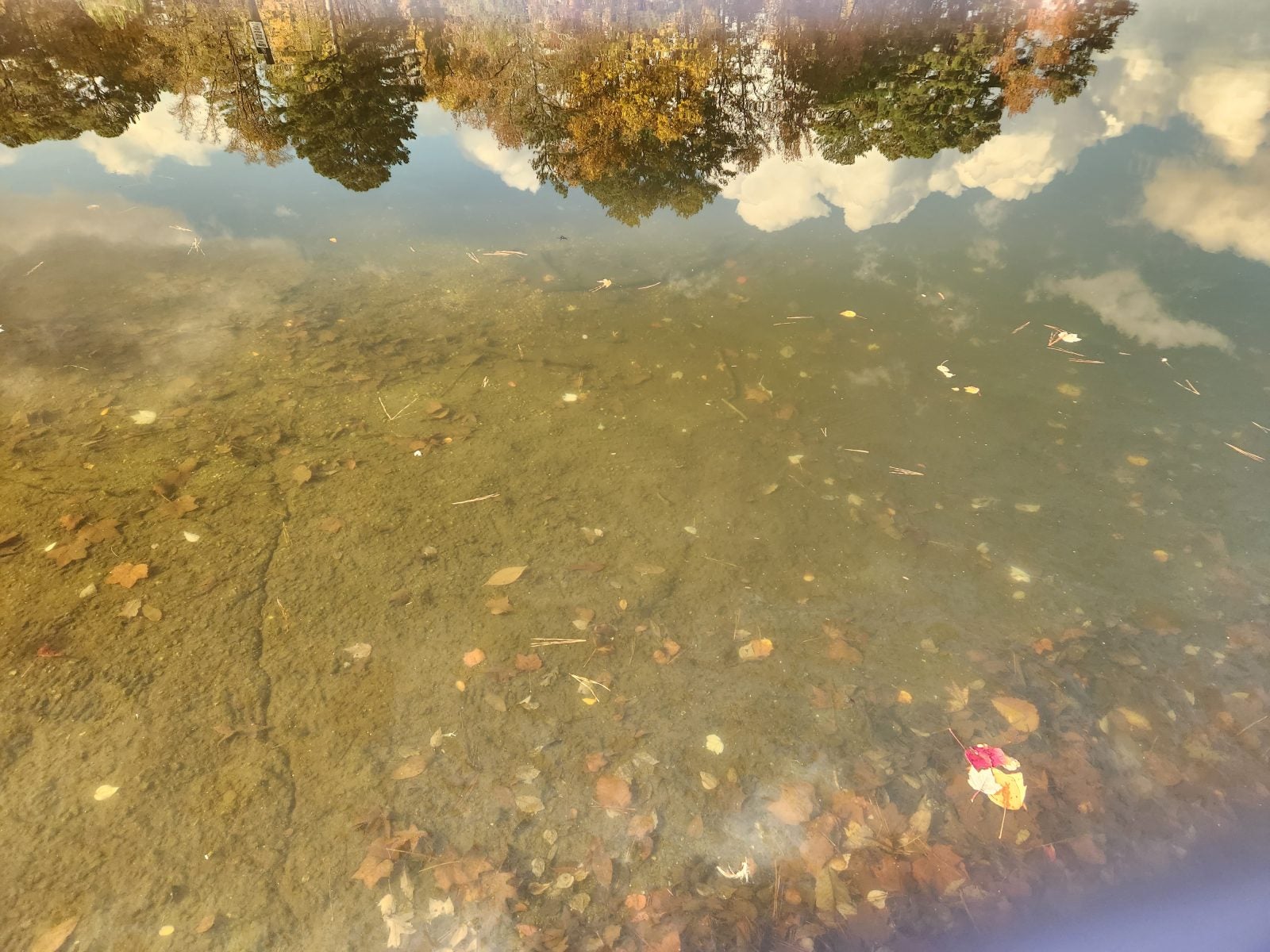 For the lenses themselves, they are polycarbonate lenses instead of the usual glass I prefer, but I have to admit that the Polylenses from Hobie are some of the clearest lenses I've ever looked through. The coating makes the lenses super easy to keep clean as well, even dipping them into the saltwater tanks and letting them dry a little warm water cleaned them right up to be nice and clear to look through again. This was my first experience with the Hobie Sightmaster Plus lens color as well, I was honestly surprised by how good they were. I usually stick with copper lenses with a reflective finish but these lenses were great. The pictures above are just some rough camera pictures with and without the lenses but it gives you a rough idea of how they worked. The Hobie Sightmaster Plus lens do an amazing job at helping you see what's going on under the surface.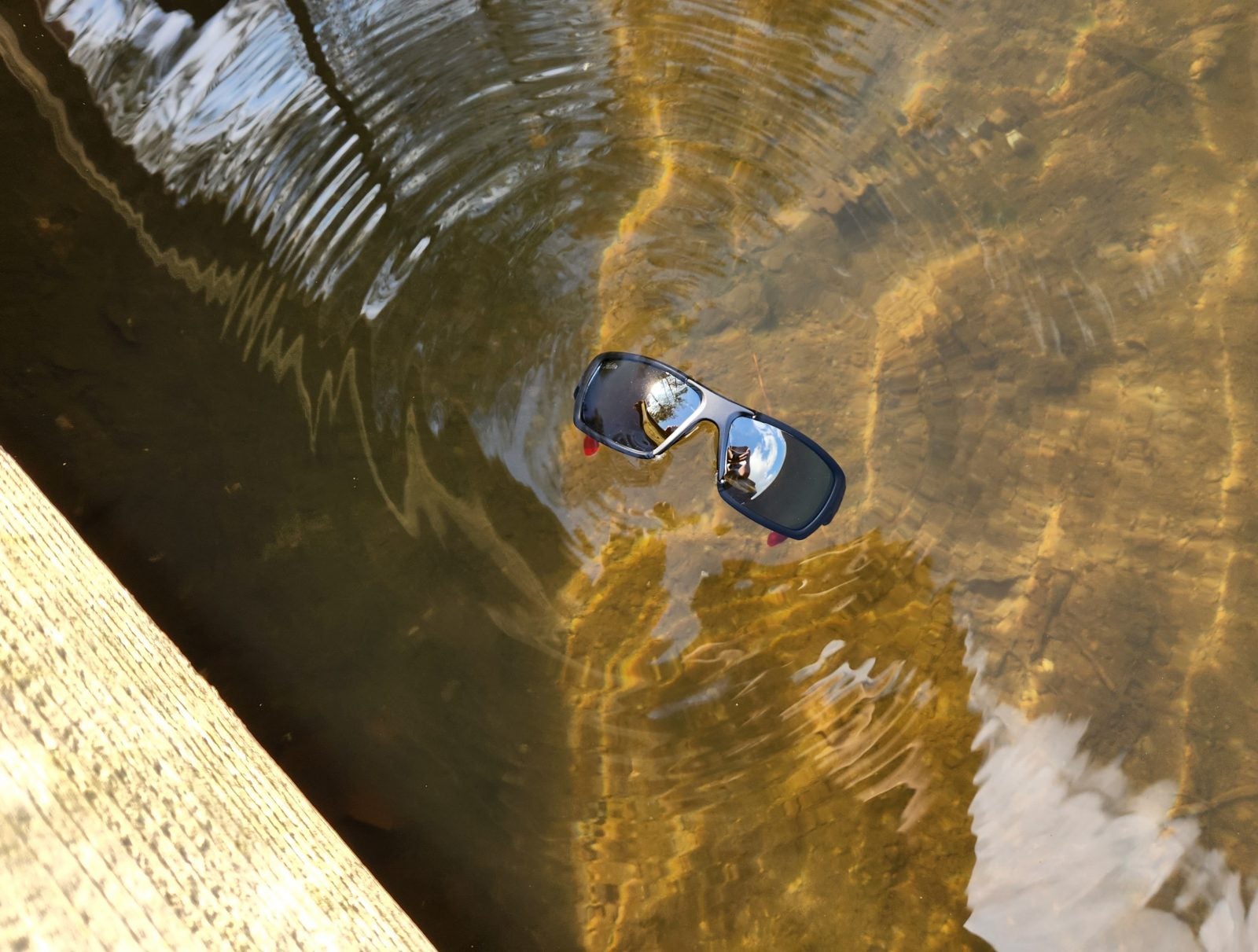 Of course, as the name of Hobie Mojo Float Sunglasses, I needed to make sure they did actually float. While they didn't sit as high in the water as the previous Hobie Monarch Floats. The Mojo Floats did exactly just that and floated even with their sleeker frames and larger lenses. I did have a bit of a scare when I dropped them off the dock at first but they did come back up quickly.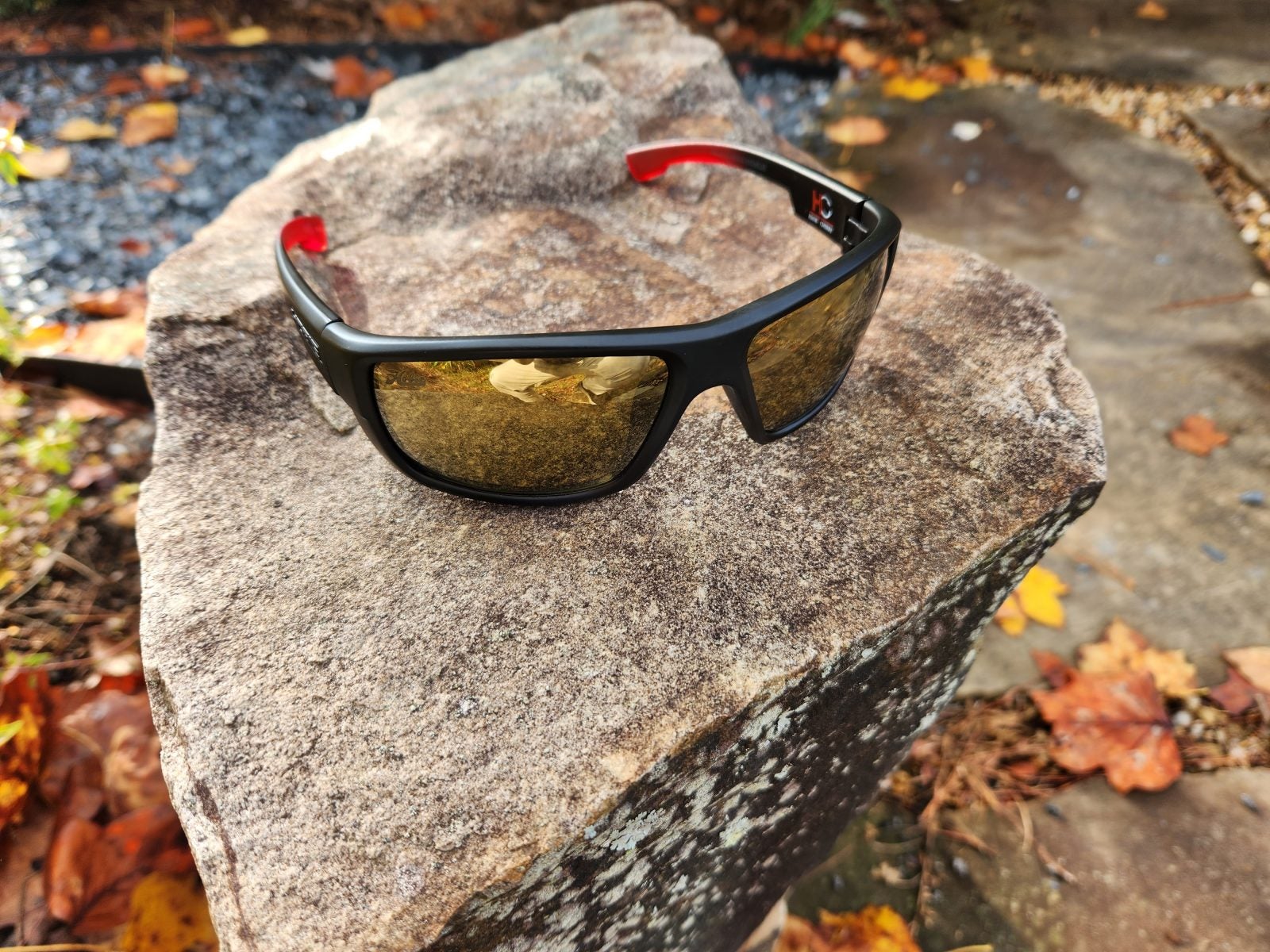 Overall as a purpose-driven pair of fishing glasses, the Hank Cherry Mojo Float Sunglasses hit all the marks I look for in a pair of fishing sunglasses at least for freshwater. They're light and comfortable for all-day wear, the fitment is pretty on spot while being on the larger side. And even with not being not the best fit for Asian faces they still worked well. I was shown once again that polycarbonate can provide just as clear of a picture as glass with these sunglasses. The Hobie Sightmaster Plus color lens was the star here, they worked better than I had expected by a far margin. The contrast that they provided between the bottom and fish was great, excellent for overcast conditions or waning light. I do need to note that Hobie does not recommend driving in these lenses though, I didn't have any issues but just thought you should know. The pricing for these glasses places them solidly in the middle range for fishing polarized sunglasses, with their MSRP of $99.99. Choosing these as your first set of big-boy polarized sunglasses that aren't from Walmart or a  Gas Station would be a solid choice. I definitely see myself recommending these sunglasses to friends who are looking for some easier-on-the-budget glasses.
Hobie Eyewear offers anglers cutting-edge, versatile, polarized protective sunglasses with a variety of exceptional lens choices. Their sunglasses are available at retail locations across the country, and online at www.hobieeyewear.com.