Today I'm doing a quick review on a pair of Danco Premio 7.5″ Titanium Pliers. Earlier this year back when I took a trip down to Daytona to try fo
Today I'm doing a quick review on a pair of Danco Premio 7.5″ Titanium Pliers. Earlier this year back when I took a trip down to Daytona to try for some snook in the surf, I lost my trusty pair of pliers in the rough surf. They weren't anything fancy but were a decent pair of steel pliers that had lasted me a few years. So I've been looking around to find a nice pair of pliers to replace them. I wanted something lighter and nicer, cry once buy once sort of thing. I didn't want another set of steel pliers because of weight and corrosion. Aluminum pliers, which are popular for freshwater fishing, don't hold up offshore because they torque and flex too much. So I asked around, to see what my friend who runs charter use.
I kept getting the answer of to go with a pair of titanium Van Staal Pliers, but yeah a price starting at $330 is kinda hard to swallow for fishing. So I looked around for other titanium pliers and found two more options. The first is the Visser pliers which came out earlier this year and look very nice but cost even more than the Van Staals. The other option is the Danco Premios. The Danco Premio Pliers come in a large variety of sizes starting from 5.5″ pliers up to 7.5″ pliers that I bought. I need to also clarify that there are two types of Danco Premio Pliers, there is the standard Premios and the Premio USA pliers. The USA line of pliers also reaches the same price point as the other two manufacturers, but the standard Premio Pliers are a good chunk cheaper. The 7.5″ pliers have an MSRP of $199.99 and can be found for cheaper online on Amazon.  I paid about $180ish after taxes compared to the $380 for 7″ Van Staals before taxes. So right off the bat that's a giant plus for the Danco Premios.
First look at the pliers right out of the box, they look good. Great lock up on the teeth of the jaws. No misaligned teeth, no gaps along the length of the jaws, they look good. Just taking some copy paper and pinching them in the jaws show that they are really well machined. The lock-up is tight enough that the paper will interfere with the teeth meshing. The cutters are the same as well, no gaps or anything along the length. On cheaper pliers, this can be an issue where the cutters are just junky. Either they don't line up well or are just loose. The Premio has neither or these problems by the looks of them.
For the accessories for the pliers, they come with a well-made leather sheath and lanyard. Honestly, these are just as important as the pliers, my previous pair came with a junky sheath and cheap lanyard which made me ditch them pretty quick, which in turn let the ocean claim them. The sheath is a nice full-grain leather with nice stitching and has a beltloop and ring built into it. There's a drain hole at the bottom great work rough days offshore. The lanyard is a piece of elastic bungee cord instead of the cheap coiled plastic cords you often see. The advantage of the bungee being they can't be twisted and tangled like the coiled cords. I do need to note that the lanyard is pretty permanently attached to the pliers with a big stainless ring.
Unfortunately, the pliers have some side-to-side play in the hinge though. When any sideways force is put on the pliers the jaws splay out about 1/16″. Also when the jaws are torqued like that they become gritty. I'm assuming it must be the finish texture rubbing on something in the hinge. The last issue I have with the machining is when you look closely you can see the tips of the jaws aren't the same length. One of the jaws sticks out about 1/16″ past the other. I know it sounds like a nitpick but again these are $200 pliers.
The cutters at least work well, making easy work of fluorocarbon and monofilament lines. The cutters also work decently on heavy hollow core braided line. You needed to use some force but they would still clip through the braid cleanly once you did.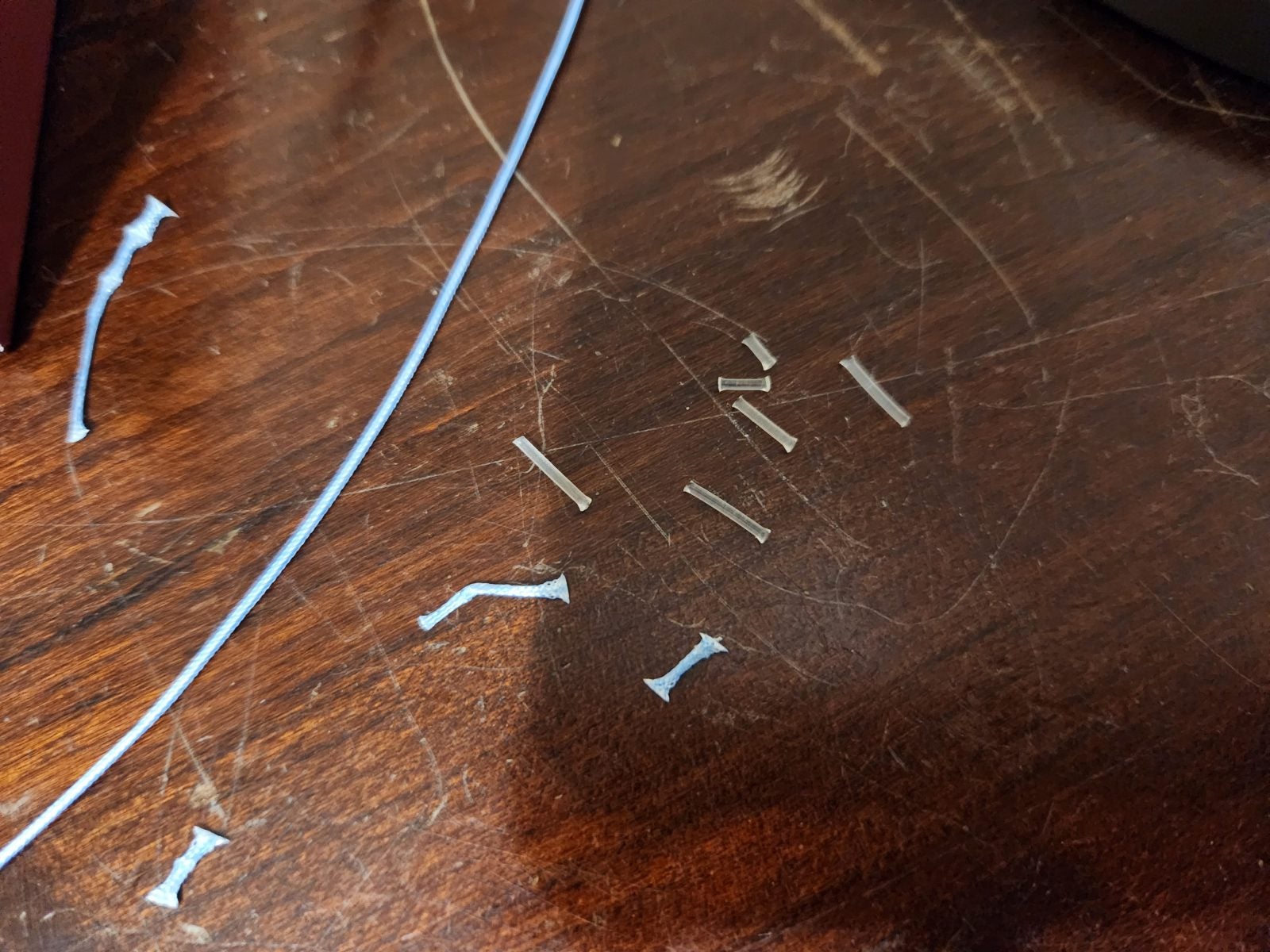 Overall, I'm a bit disappointed for the Danco Premios 7.5″ Titanium pliers. At first glance, they look great, sleek, and stylish coming with nice accessories and a lifetime warranty. But once getting my hands on them I think I won't be holding onto them or recommending them to others. The play in the jaws kills it for me,  I don't mess with aluminum pliers for the same reason. The play makes twisting and popping hooks out of big fish difficult and will only get worse over time. Even costing half the price of the other available options it's still a lot for a pair of pliers.
I wish these more budget-friendly pliers were "just as good" but I say if you really want that holy grail set of titanium pliers look elsewhere. If these issues aren't a big deal for you though go for it, the smaller models of Danco Premio pliers are even cheaper online. I'd say stick to 6″ and smaller pliers for most anglers unless you're fishing offshore for pelagics or for sharks. The pliers are incredibly light for their size and still function as they should so don't be turned off Danco pliers just know there's a reason they cost less.