Luke Cuenco   05.25.22 Summer is fast approaching and that means more sun. While it's a great feeling to get out in the hot summer rays for a wh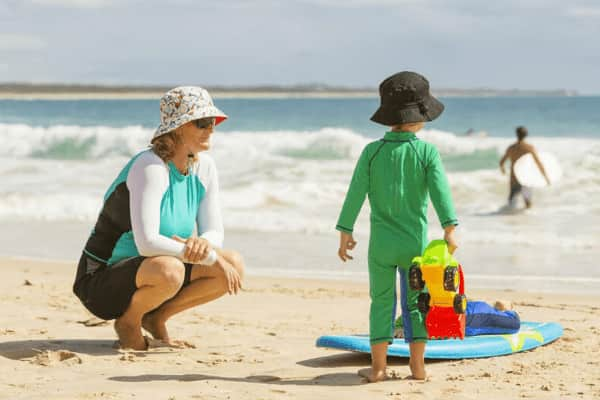 +
–
Table of Contents

Is UPF clothing even worth it?
I think so. UPF clothing, while expensive, can protect you from some of the harshest sun exposure out there. UPF 50 fabric, which is somewhat industry standard, blocks nearly 98% of the suns rays and allows only 2% of UV radiation to penetrate it meaning you'll get a significantly reduced amount of sun exposure as opposed to regular clothing that offers on average only a 5+ UPF rating meaning only 20% of the sun's rays are being blocked leaving your skin still relatively exposed. While this may not be an issue for short days on the beach where you're looking to get a tan, an all-day trek can leave you baked and burnt and will inevitably increase your risk of UV burns.
Does UPF wash out of clothing?
Depending on the durability of your clothing, the fabric composition may be compromised after only a couple of washes. In other words, as the threads thin out, the shirt allows more UV light to pass through. So while the UPF does not necessarily "wash out," the UV protection rating will eventually drop over time. You'll want to refresh your UPF wardrobe every so often to make sure you're getting the best protection.
How to I make sure my UPF clothing doesn't wear away prematurley?
UPF clothing can be washed with your other clothing using regular detergent. Sun protection clothing can be put in the dryer on low to medium heat. I would recommend only washing your UPF clothing with similar articles to prevent undue wear (specifically avoid denim and other heavy abrasive clothing). Cold water wash and only low or medium heat to dry is optimal for keeping the UPF properties of your UPF clothing.
We are committed to finding, researching, and recommending the best products. We earn commissions from purchases you make using the retail links in our product reviews. Learn more about how this works.