About a year and a half ago I needed a larger fillet or breaker knife for the sushi place I work at to break down bluefin tuna and other fish. It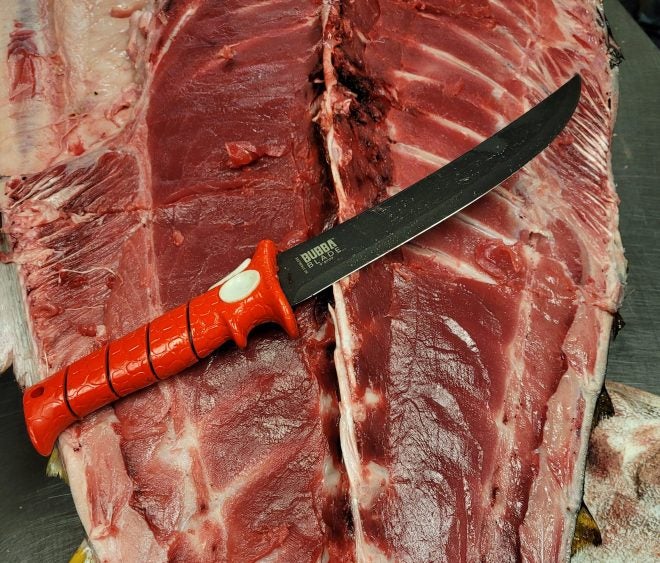 About a year and a half ago I needed a larger fillet or breaker knife for the sushi place I work at to break down bluefin tuna and other fish. It needed to be a long knife with a good amount of backbone and not much flex. I could have gone with a large Deba knife, but with how much they've gone up in price along with the maintenance and care needed with Japanese knives I decided to look for something else. I've always seen BUBBA advertising around and other fishermen use them as well on the pier and boats so thought why not. I got a couple of big BUBBA blades, a 9-inch Stiff Fillet Knife, and a 12-inch Flex Fillet Knife. But today I'll only be reviewing the 9-inch Stiff Fillet Knife.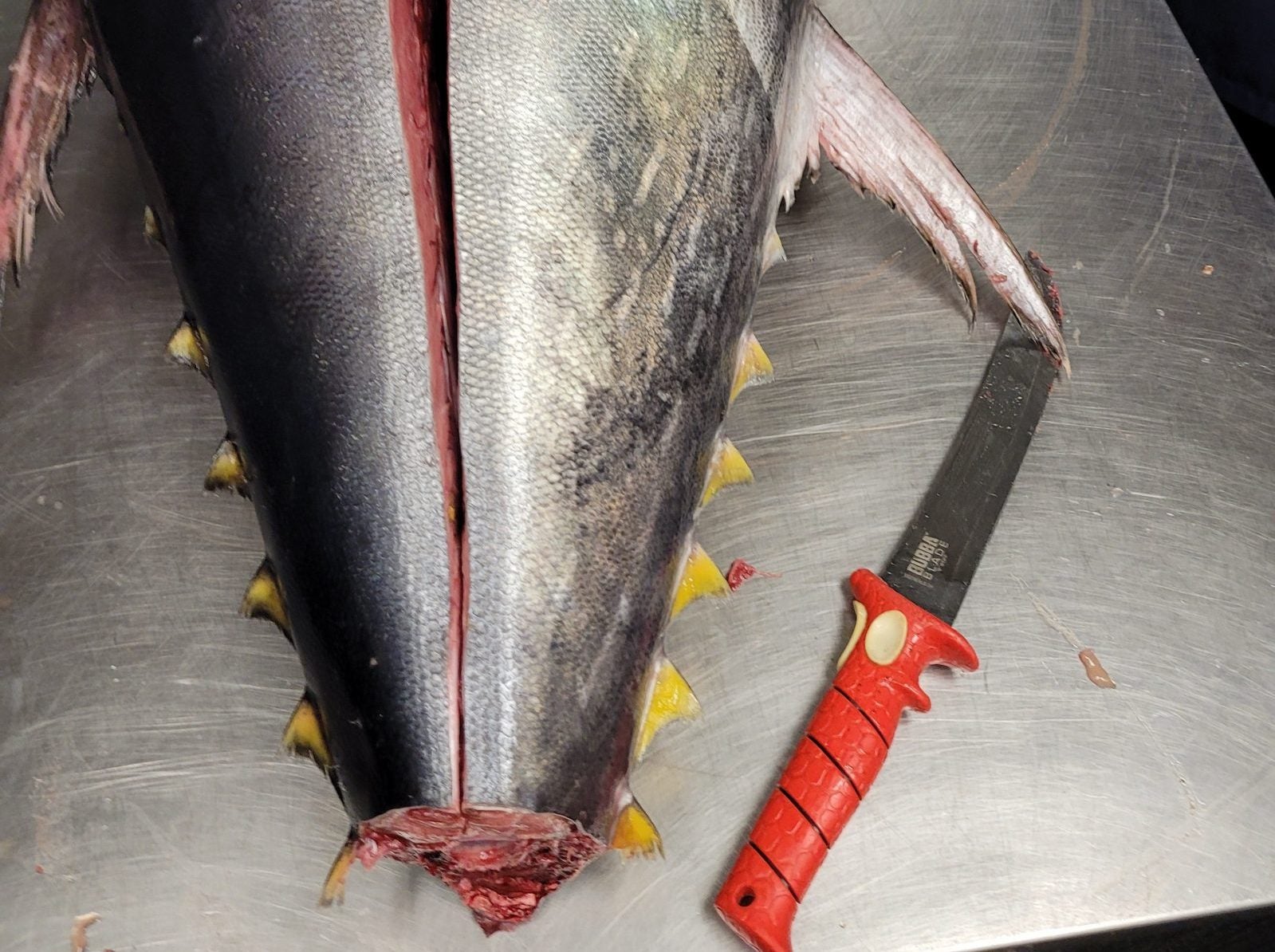 The packaging of the stiff fillet knife was alright for a sub $50 knife. It came with some paperwork, decals, and stickers. The knife came in sharp and with a nylon webbing sheath. First handling the knife, you'll find the handle has great grip and texturing. The titanium nitride coating on the blade is very slick and will protect the steel from corrosion in the long run. The blade has a hollow grind near about a 1/2 inch up from the edge and then a secondary bevel for the edge. This style of grind for the blade will make for a very rigid blade. Price-wise these knives are a bit higher than other options available, but you do get more features in the handle and blade coatings. I got the Stiff fillet knife from Amazon back in April of 2021 and paid about $49. I do have to say the current MSRP for the knives is $69.99 but they still sell on Amazon for $61 now.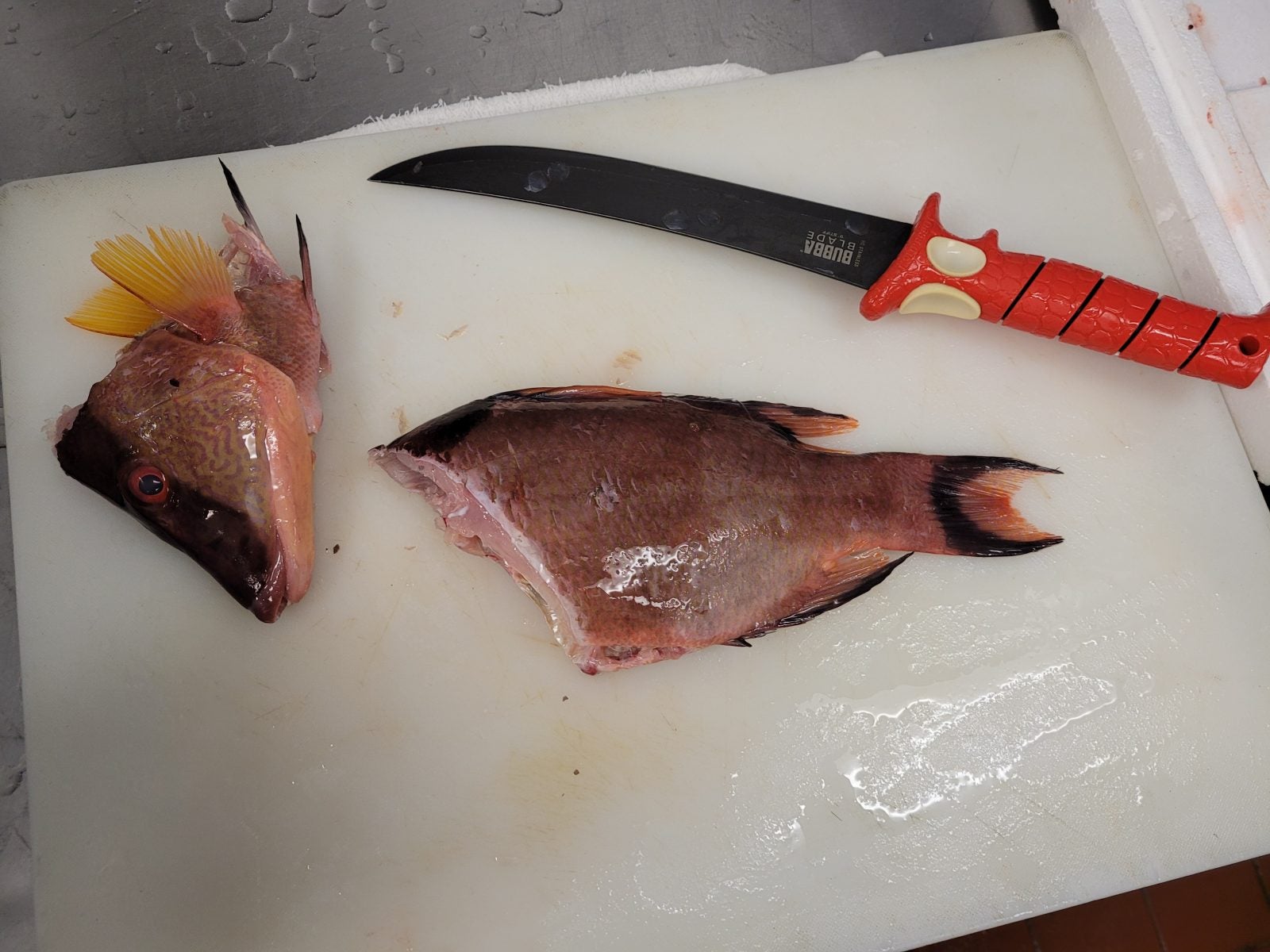 After using the knife for over a year I have to say I like it, the grip has held up well over time and even when my gloves were covered in grouper slime or tuna fat, they stayed grippy and didn't twist or slip in my hands. The titanium nitride coating has also held up well, even with being scrubbed with abrasive Scotch Brite pads regularly when cleaned. The steel itself holds up well and doesn't dull to quickly. Even when going through bones I haven't had many issues. I have only rounded the edge a couple of times in the past year. Both of them were my fault for just trying to chop a tuna backbone like I was using a cleaver or machete.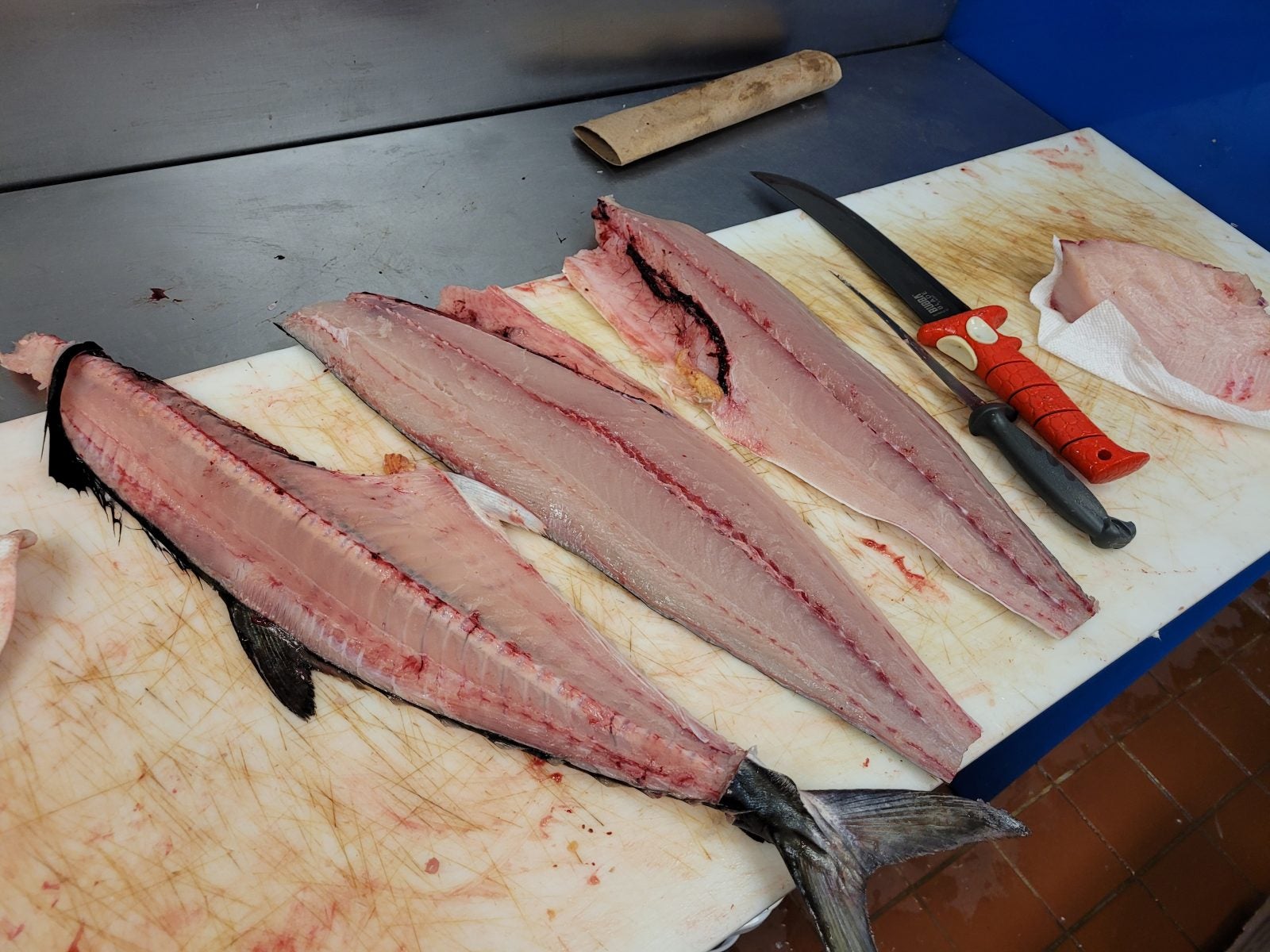 To test just how well the knife kept its edge I did go for as long as I could without sharpening or touching up the edge. I was able to comfortably use it for about three weeks of hard use, breaking down multiple big tuna and a bunch of grouper and yellowtail. I will say the knife does take more effort than other knives to get really sharp, once the edge really gets worn. Even using some nicer ceramic stones going from dull to razor sharp is an involved process, that will take a decent amount of time. So for a lot of people, this is a big turn-off, but if you feel confident in your sharpening skills or don't mind spending time sharpening, this would be a non-issue. I did find as long as I kept doing regular touch-ups with a higher grit finishing stone maybe once a week the edge would stay sharp with little effort. The stiffness of the blade was great for putting in a lot of force to push through bones and scales without any flexing or twisting.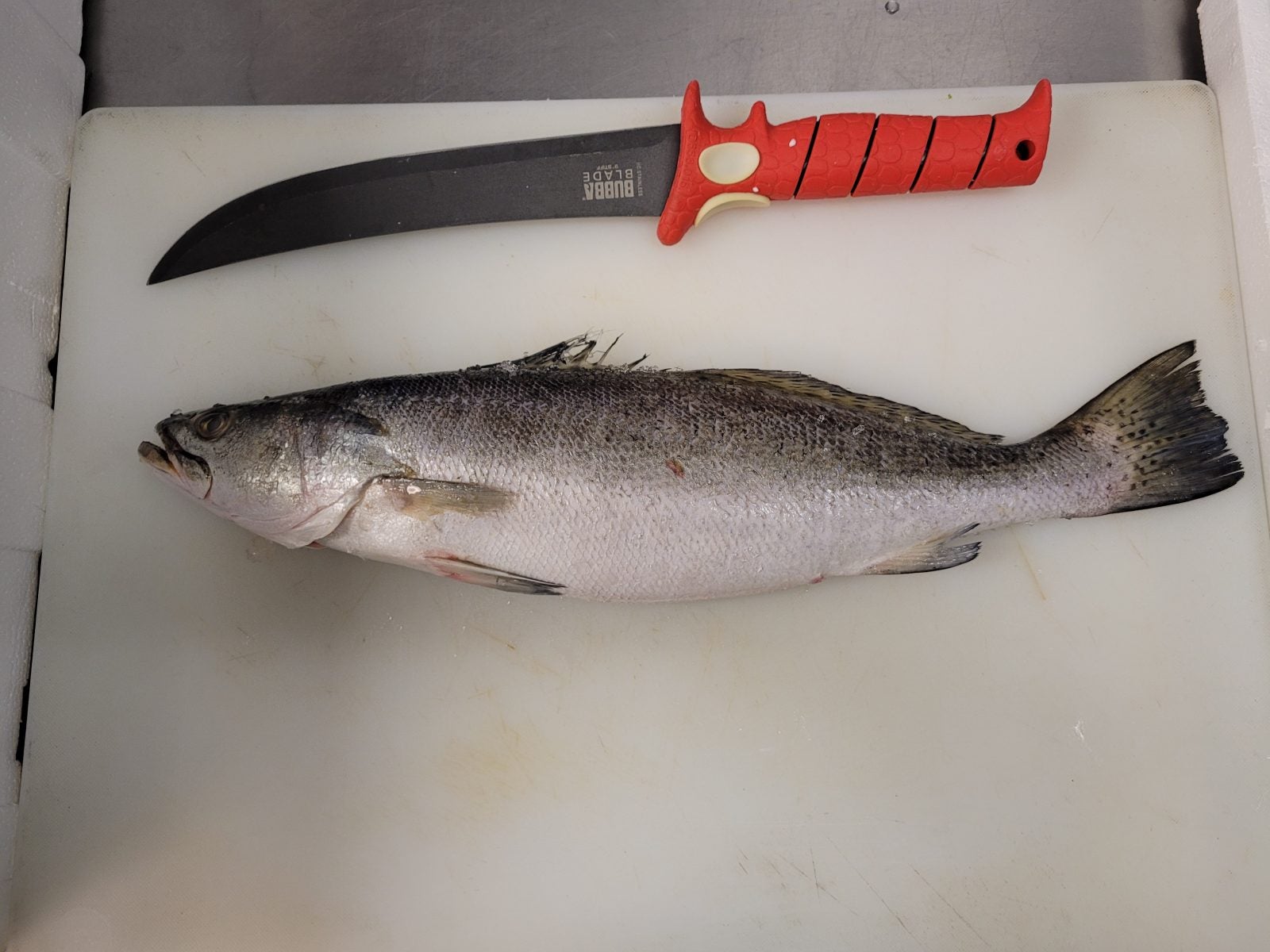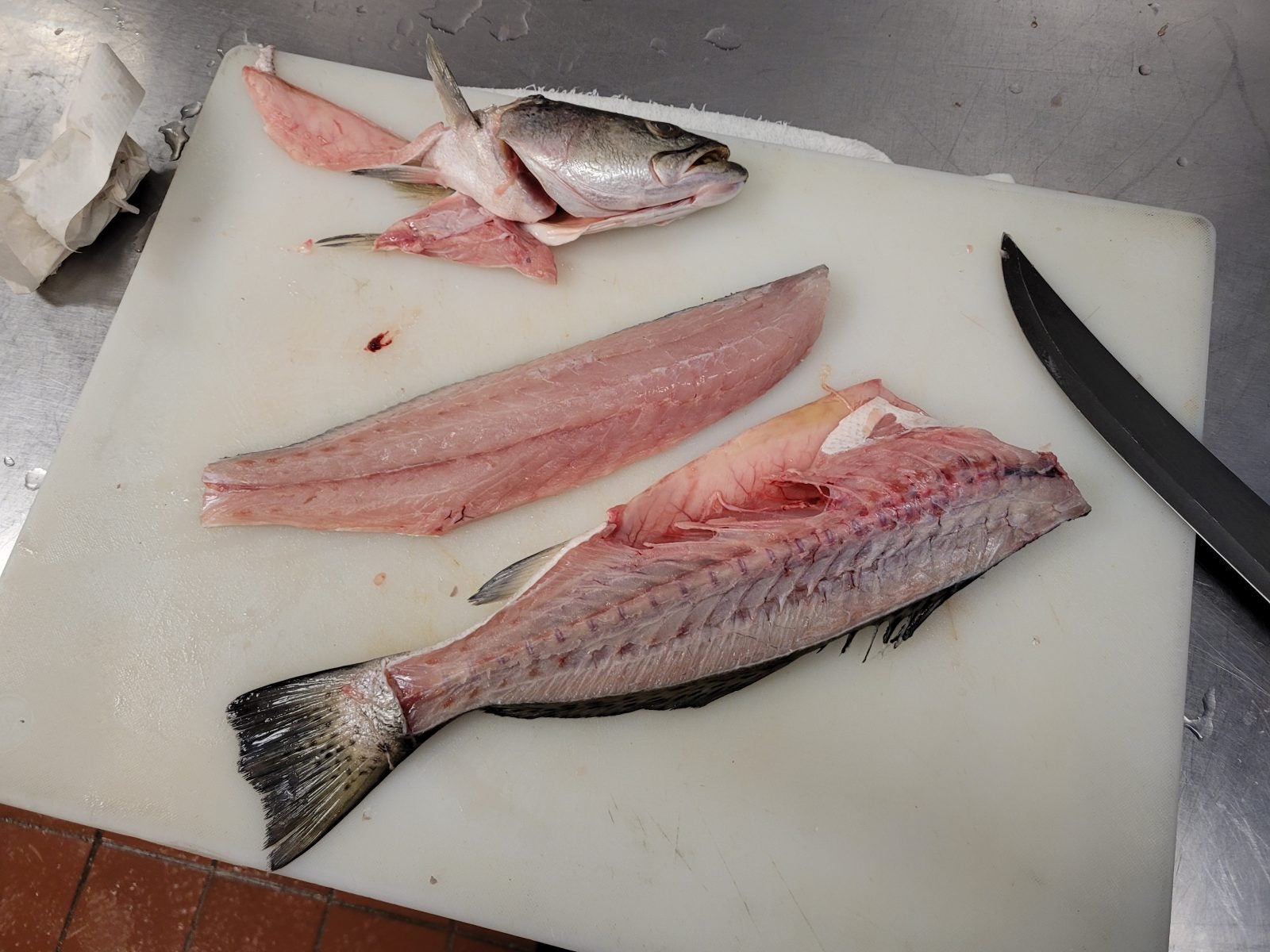 The BUBBA Stiff Flex fillet knife worked great for lining out tuna. I could force through the thick scales and boney plates around the dorsal fin without much issue. The pin bones and ribs of the tuna didn't cause issues either, by using my other hand behind the blade I could just push the knife through the bones. I could use it to break down big fish like bluefin tunas and cobia, but it still could be used for filleting out smaller snapper and speckled sea trout. Even being a large stiff blade the nice curve at the tip made easy work of filleting out these smaller species. I will say though, this is not a good skinning knife though. But really you should have a thing "fillet" knife for taking care of skinning anyways.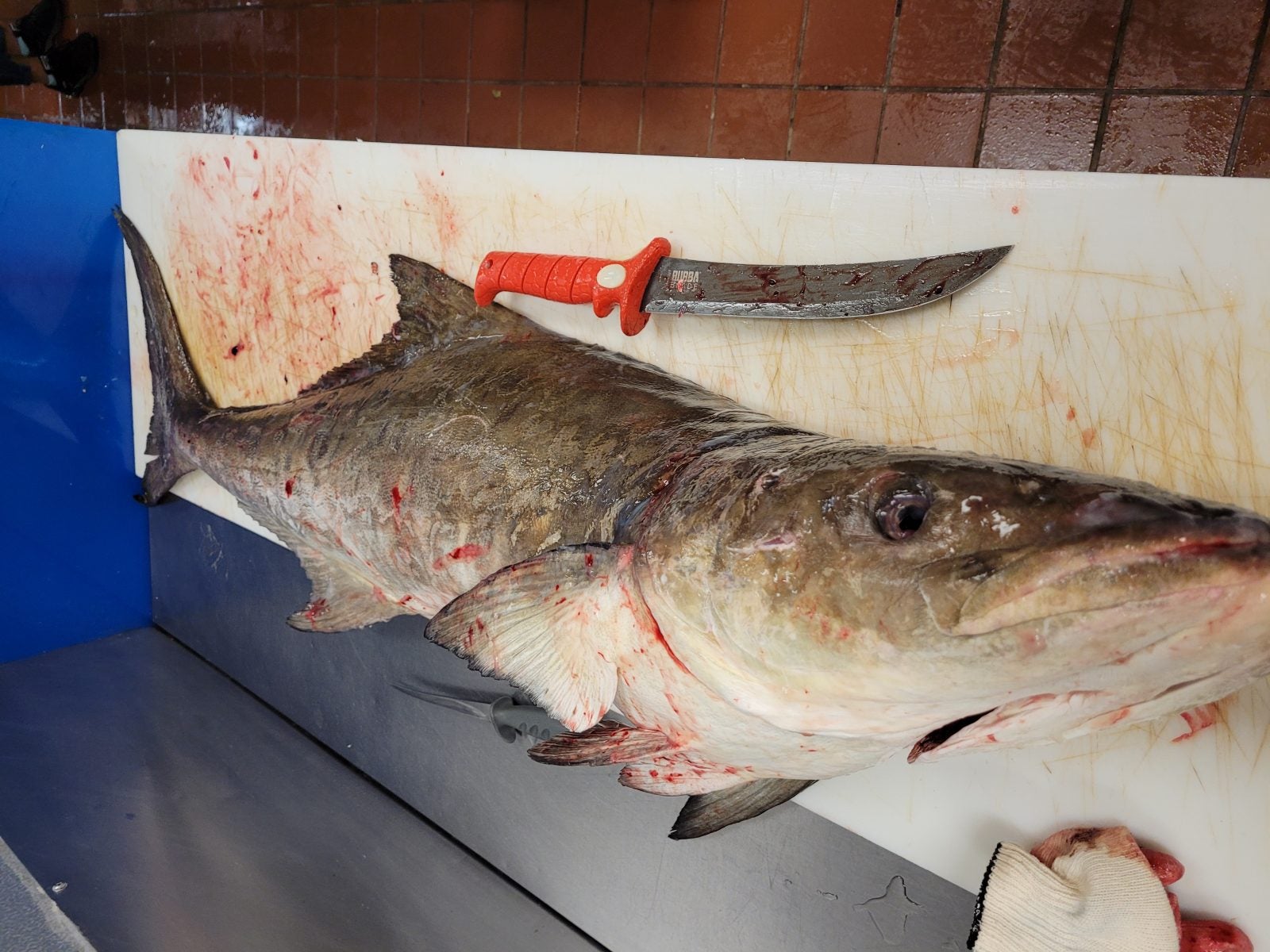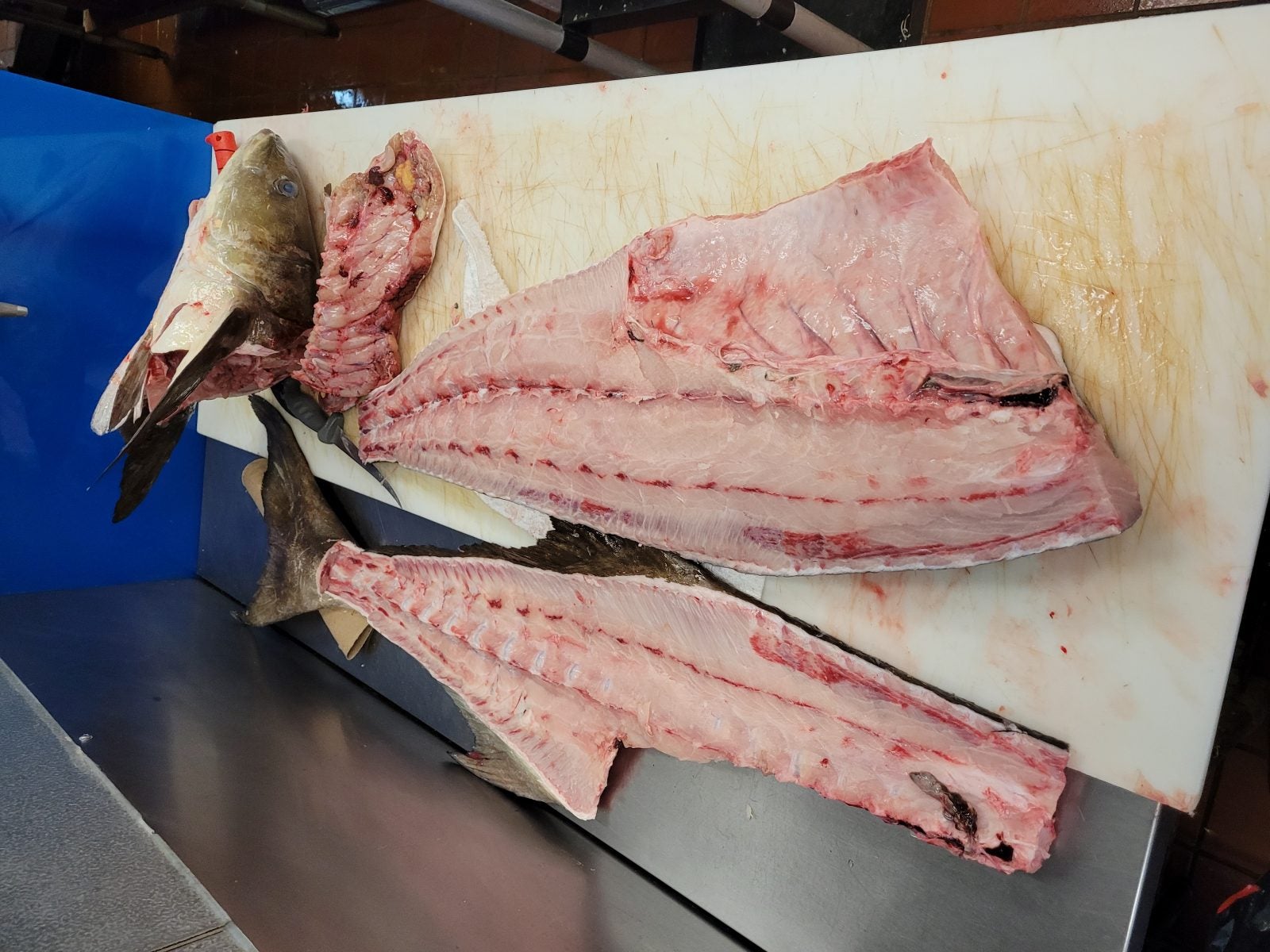 Overall I feel the BUBBA 9-inch Stiff Fillet Knife is a good choice if you're needing a good quality breaker knife and are comfortable around a whetstone. They are super solidly built even when abused, the coatings hold up well over time in rough conditions, and the no-slip grip has held up well with minimal yellowing or tackiness from deterioration. A year and a half and I'm still happy with this knife and see a lot more time with it unless it goes over the side of the boat as many of my previous knives have. And even if it does go into the drink, I would more than likely go buy another one.